Islamic Ideology Flourishes Because Christians Deny Biblical Orthodoxy, Pastor Warns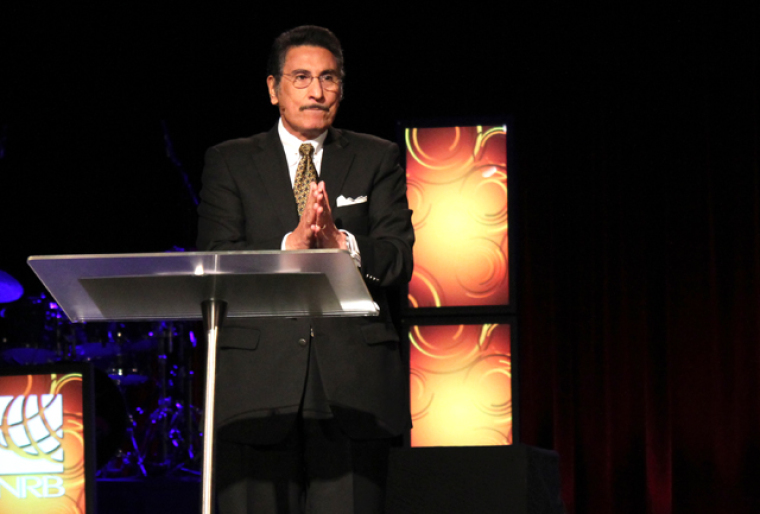 WASHINGTON — One of the most important keys to Islamic ideology's success in spreading all over the world is a vacuum of Christianity created by Christians who abandon the inerrant teachings of the Gospel, Egyptian-born pastor and author Dr. Michael Youssef believes.
Youssef, senior pastor of the Church of the Apostles in Atlanta and president of the global Christian media ministry Leading the Way, spoke with The Christian Post on Thursday while attending the first-ever Summit in Defense of Persecuted Christians hosted by the Billy Graham Evangelistic Association this week in Washington, D.C.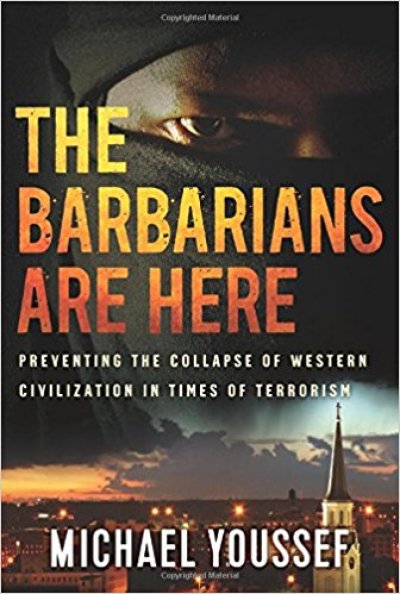 Youssef, who recently released the book The Barbarians Are Here: Preventing the Collapse of Western Civilization in Times of Terrorism, told CP that even though he has written dozens of books on the subject, this book was something he waited over 20 years to write.
But as he witnessed more and more Christians being killed and persecuted at rates in which the world has never seen, and more and more born-again Christians denying biblical truths, Youssef explained that he couldn't wait any longer.
"In my heart, [I was] hoping that we would have an awakening or something that would make this book unnecessary," he explained. "But this time last year, I became absolutely convinced that we are reaching the point of no return unless God intervenes, unless God's people wake up in time."
Although Youssef has already written a number of books warning about the dangers of radical Islam, he explained that his new book is different, saying that it really serves as a "challenge to Christians."
"Islamic ideology flourishes whenever there is a vacuum. If there is a Christian vacuum, Islam fills it," the evangelist contended. "Historically, from the first century ... that is the Islamic first century, the seventh century for us, all the way to this day, if you study history — whether it be the Church in North Africa or the Church in the Byzantine empire that has become Turkey now — it is the same story."
"Christians turn their back on biblical orthodoxy and turn their back on the truth of the Gospel and begin to think, 'Well, there might be other ways to God. God is so big and so vast, how can He limit himself to one way?'" Youssef continued. "Just as Barna has been warning us, it is happening today. [Forty-eight] percent of so-called born-again Christians believe that there are other ways to God, that [those] of other religions can be saved."
Youssef detailed times in history where societies suffered because they turned their backs on God's word.
"You see the vacuum. It happened in North Africa, where there was a heresy called the Montanus," he said. "They were saying that the canon has not been closed. It ran wild in Tunisia, Morocco, Algiers. Ninety percent of the population, at that time in North Africa, were Christians. This movement came and caught like fire. Many of the Christians embraced [and believed] God can still speak authoritively today just as He spoke in the Bible.
"The Arabs came in and they faced resistance in Egypt because they would not buy into these heresies, so they came to Libya, Tunisia, Morocco and Algiers. It literally was a walk in the park. Within 35 years, so many of these churches turned into mosques."
That is "what happens when people turn their back on biblical Christianity," he noted.
"Some people will deny this but the rockbed of Western civilization as we know it today is in the Reformation. When we got back to the Bible, back to biblical teaching, civilization flourished," he stated. "When Rome fell and they turned on the Christians, Europe went for 1,000 years in darkness. If you got the Reformation, you got civilization. If you get rid of biblical orthodoxy, you are going to have darkness."
He continued, "Islamic ideologies flourish when Christians are turning their back on the Gospel."
"I am calling for Christians to stop flirting with the world and stop flirting with the wrong teachings, soft messages, feel-good messages and get on with the truth of the Gospel, not only to defend it but to preach it, evangelize and take the preaching of the Gospel seriously. Until that happens in the Church, the trend is going to go this way."
Commenting on what is happening today in the West, Youssef warned that Islamists have "succeeded" in frightening secularist institutions.
"Here in the United States, the American Civil Liberties Union will take every Christian group that tries to meet in a school or after to court even if they don't have a leg to stand on," he explained. "In San Diego, when a group of Muslim high school students say, 'We want a prayer room and to leave the classroom at 12 o'clock to do our prayer,' there is not a peep out of the ACLU."
Islamists have also done a good job of intimidating the media and Western government officials, he added.
"We know Satan is behind it. In the long run, Islam is a religion of conquest and there is only one way to Allah and he gave his final word to Muhammad. Therefore, anyone who came before must be subjugated or killed. It's just a mindset," Youssef explained.
"Unless the Lord returns, they will keep doing what they are doing. But also, there is another thing that the media will never tell you about and that is the conversion of Muslims. There are more Muslims being converted to Christ today than in the last 1,400 years of Christian missions to Muslims. That gives me hope."