'I've Wept for America': Billy Graham Laments Country's Direction in Final Sermon on 95th Birthday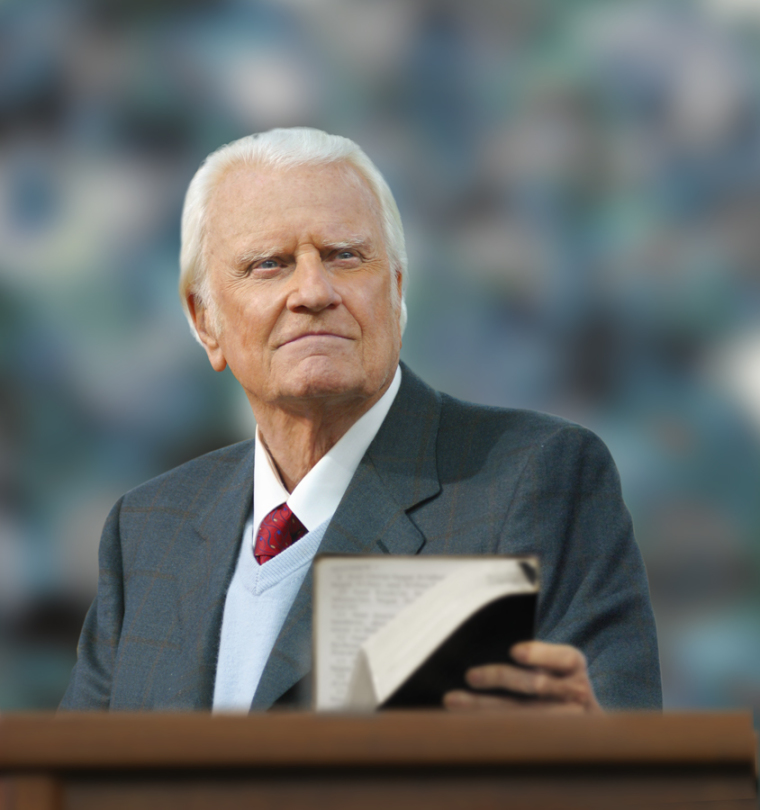 Updated at 10 a.m. Friday, Nov. 8, 2013
Flanked by political figure Sarah Palin and real estate billionaire Donald Trump, global Christian icon Rev. Billy Graham revealed why he "wept for America" in what was billed as his final sermon to the nation at his 95th birthday celebration in North Carolina Thursday night.
"Our country's in great need of a spiritual awakening," Graham said in the pre-recorded half hour sermon billed My Hope America aired nationally on Fox News Channel and at his birthday celebration Thursday night. "There have been times that I've wept as I've gone from city to city and I've seen how far people have wandered from God."
Considered the most influential Christian evangelists, Graham has spoken to more than 210 million people in 185 countries and has prayed with every U.S. President since Harry Truman.
Graham who was recently released from hospital after spending a couple of weeks doing tests on his lungs made a rare public appearance at the gala held in his honor Thursday.
A USA Today report said he appeared "white-haired and heavier-set now than he once was, [and] was brought into the ballroom in a wheelchair."
About 900 people attended the two-hour event according to a Fox News report during which the beloved evangelist announced: "We're going to have a short evening…Daddy's 95."
"Billy Graham, we need you around another 95 years," Palin reportedly noted during the celebration according to the Fox News report. "We need Billy Graham's message to be heard, I think, today more than ever."
She later revealed in an interview with the USA Today that: "His message transformed my mom's life."
"In the '70s, she would tune into the Billy Graham crusades, televised. My mom was raised Catholic, and she ... was yearning for something more," said Palin. "His invitation for people to know that they could have a personal relationship with Jesus Christ — my mom understood that from the way that he could articulate it. She became a Christian, led the rest of the family to Christ, and that I believe transformed our family."
In an interview with WSOC-TV two weeks ago, Graham's sister, Jean Ford, said she was concerned when she learned her brother was in the hospital but says he is now doing better than he has been in year.
"He could hear every word I said. Alert. His eyes were bright and he was laughing and joking," she said.
Ford who also attended the gala with her husband on Thursday night also praised her brother for being steadfast with his message.
"It is moving to me. To see this young man with all this energy, and the old man sitting on his porch, and the message has not changed," said Ford.
When asked who she thought would become the next Billy Graham, she said he was unique.
"That is my brother. He was God's person for a special time in our history. I am grateful that I know him then and that I know him like I do," said Ford.