Jake 'The Snake' Roberts Hospitalized With Double Pneumonia; 'Keep Prayers Coming,' Friend Diamond Dallas Page Tweets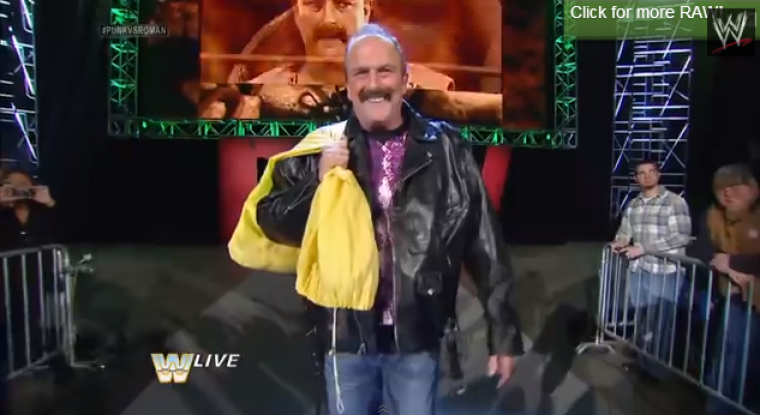 Wrestler Jake "The Snake" Roberts has been hospitalized after collapsing and being diagnosed with double pneumonia; Roberts previously battled cancer and spoke about his faith during the struggle.
"If the devil can't defeat me, cancer doesn't stand a chance in hell! Roberts told TMZ in February. "Pray for sick children who face this horrible disease 'cause the snake will be just fine!"
The WWE Hall-of-Fame inductee has long battled demons such as addiction and cancer, but now he faces a new opponent: double pneumonia. He reportedly collapsed on a flight and was immediately taken to a local hospital, where he received the diagnosis. Roberts is not doing well due to his impaired immunity.
"Just spoke to @JakeSnakeDDT's girlfriend, Jake is now conscious but still fading in and out," friend and fellow wrestler "Diamond" Dallas Page tweeted. "Please keep the prayers coming."
Page is partially responsible for Roberts' transformation. After retiring from the wrestling world, Page founded his own retreat center for others and used yoga to help them regain their health and detox from drugs and alcohol. He is well-known in the community for his dedication to helping former wrestlers get back on their feet after retirement.
Roberts was having a grand year, having been inducted into the WWE Hall of Fame and returning for one night of "Old School Raw," which had fans standing on their feet as he made his entrance. The icon brought with him a new snake, his trademark signature. During his time in the WWE, he would carry a python in a sack to the ring and then released the snake on top of the defeated opponent.
The retiree, 59, has a girlfriend, a daughter and twin sons in addition to two other children. He has been divorced three times.
He is very determined to beat the pneumonia, according to Page.
"With @JakeSnakeDDT at hospital, he's more worried about disappointing fans than getting better! We told him 2 shut up beat this pneumonia [sic]!" Page tweeted.