James Dobson Speaks Out in Horror Over Alfie Evans' Death, Urges US Christians to Fight Socialized Medicine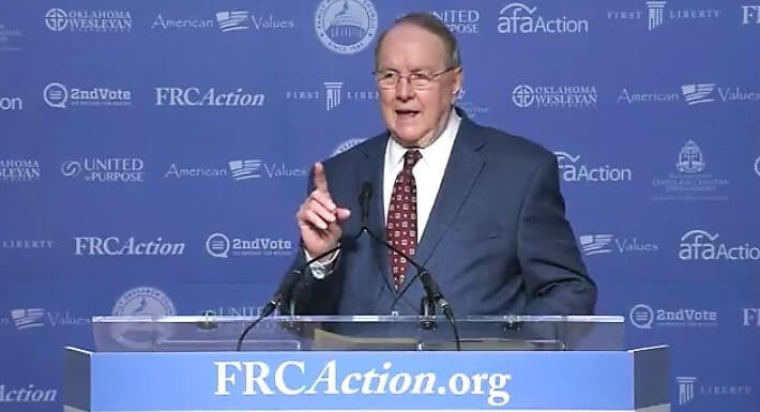 Evangelical Christian author Dr. James Dobson, founder and president of Family Talk, has issued a stark warning for American Christians, urging them to fight against socialized medicine in the wake of the tragic death of British toddler Alfie Evans.
Commenting on Alfie's parents, Tom Evans and Kate James, and their lost fight against British and EU courts to continue treating their heavily sick son, Dobson wrote in a statement published on Facebook on Wednesday:
"Alfie's legal battle, while unsuccessful in releasing Alfie from a British hospital, succeeded in exposing the dirty underbelly of the National Health System, the British socialized medical system often hailed by those on the left in our own country as the world's standard bearer," he said.
"The NHS and the British courts chose bureaucracy and budget over the sanctity of human life. The world watched on in horror, and as such, they should all be terribly ashamed."
Dobson stated that the "sanctity of every human life is not only foundational to our Christian faith, but it should be the legal foundation of every free democracy."
Although the British courts ruled that further treatment would only prolong Alfie's suffering, the 23-month-old boy's parents rejected the reasoning.
"Alfie's case serves as a powerful reminder of why Americans should never allow our medical care to be handed over to bureaucratic administrators. Shirley (Dobson's wife) and I offer our condolences to Alfie's parents and I encourage everyone to pray for them as they grieve the loss of their son," Dobson said.
"From the ailing and elderly to the unborn, may our own government be moved by Alfie's story to enact laws that more fully protect the sanctity of all human life."
Alfie, who suffered from a degenerative neurological condition, died on Saturday, five days after his life support was switched off. Doctors had expected him to die within minutes of going off life support.
His parents had lost their legal fight with British and EU courts to continue treatment for him at Alder Hey Hospital. Despite pleas from Pope Francis and Alfie being granted citizenship from the Italian government, his parents were also barred from taking him home or having him transported to a hospital in Rome where he would have received further treatment. 
Richard Land, president of Southern Evangelical Seminary and executive editor of The Christian Post, also strongly criticized the NHS, along with the British and European courts, who said that it was in the baby's best interest to remain in the hospital.
"This heartless and dangerously precedent-setting decision was upheld in the courts even though there were viable alternatives available that would not cost the NHS a farthing financially," Land stated.
"This is where abandoning the sanctity of every human life ethic leads — a post-Christian, post-human culture that becomes abjectly pagan," he warned.
"Britain has become an ever more secular society with each passing decade. The Britain of C.S. Lewis is a fading memory."
Charles C. Camosy, a theology professor at Fordham University in New York City, said that the Western world stands at a "crossroads" for how it treats human life.
"Enough with the deference to the medical and legal establishment and its judgments about which lives are worth living. Now is a time for choosing. The most vulnerable require our clear and uncompromising support," Camosy declared.