Jeff Sessions Issues Sweeping Religious Freedom Guidance to All Federal Agencies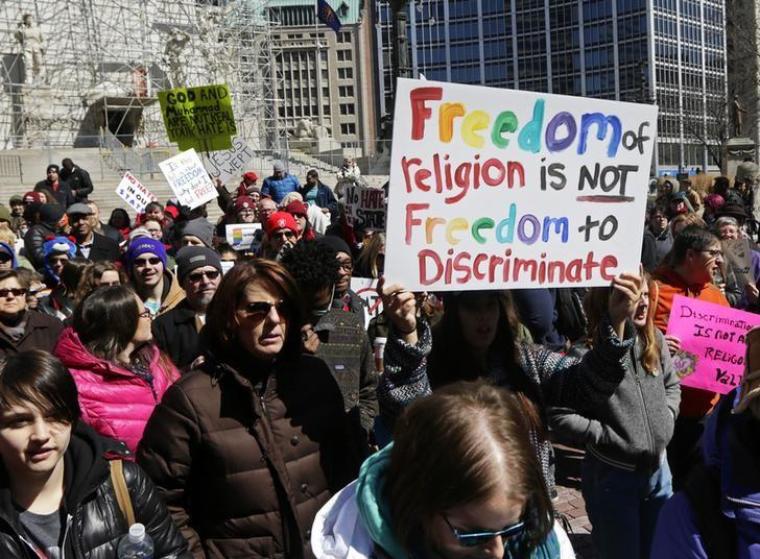 Attorney Gen. Jeff Sessions is instructing all federal agencies to ensure to the "greatest extent practicable and permitted by law" that the religious beliefs of people, businesses, churches and other organizations are accommodated and not burdened by the federal government.
In response to President Donald Trump's executive order in May, which called on the Department of Justice to issue guidance interpreting religious liberty protections in federal law and guide all agencies in compliance, the Justice Department issued a sweeping guidance on religious freedom that was released Friday.
"The Free Exercise Clause protects not just the right to believe or the right to worship; it protects the right to perform or abstain from performing certain physical acts in accordance with one's beliefs," Sessions wrote in the 25-page document. "Federal statutes, including the Religious Freedom Restoration Act of 1993, support that protection, broadly defining the exercise of religion to encompass all aspects of observance and practice, whether or not central to, or required by a particular religious faith."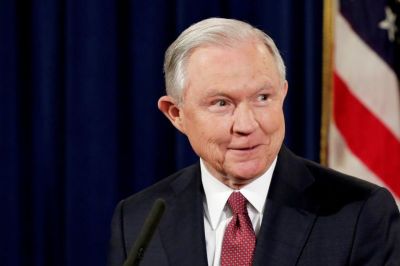 The guidance also asserts that the Free Exercise Clause not only protects people, it also protects the religious freedom rights of businesses, for-profit corporations, religious organizations, schools, private associations, churches and denominations.
The guidance also stresses that individuals and organizations don't give up their rights to religious liberty protections under the law simply because of their employment status or their affiliation with any level government.
"Although the application of the relevant protections may differ in different contexts, individuals and organizations do not give up their religious-liberty protections by providing or receiving social services, education or healthcare; by seeking to earn a living; by employing others to do the same; by receiving government grants or contracts; or by otherwise interacting with federal, state or local governments," the guidance explains.
Additionally, the guidance instructs agencies not to "second-guess the reasonableness of a religious belief."
"RFRA applies to all sincerely held religious beliefs, whether or not central to, or mandated by, a particular religious organization or tradition. Religious adherents will often be required to draw lines in the application of their religious beliefs, and government is not competent to assess the reasonableness of such lines drawn, nor would it be appropriate for government to do so," reads the guidance, adding that the federal government may not force employers' to be complicit in violating an organization's religious precepts.
The guidance also asserts that religious exemptions should be provided in cases in which the exemption could deprive a third party of a "benefit." Just because or service or benefit is denied due to the granting of a religious exemption does not "render an exemption unavailable," Sessions contends.
"Once an adherent identifies a substantial burden on his or her religious exercise, RFRA requires the federal government to establish that denial of an accommodation or exemption to that adherence is the least restrictive means of achieving a compelling governmental interest," the guidance states.
The guidance also contends that religious protections to Title VII discrimination law extend to "discrimination on the basis of religious observance or practices as well as belief."
According to Sessions, religious organizations can't be excluded from secular aid programs when aid is not being used to for proselytization or worship.
The guidance indicates that federal government agencies will not condition receipt of federal grants or contracts on the basis of a religious organization's willingness to change its hiring policies and practices in a way that violates their religious convictions, such as hiring non-adherents.
The guidance comes as the Department of Health and Human Services announced Friday that it would give religious exemptions to an Obamacare birth control and contraceptive mandate to religious organizations and for-profit companies that felt the mandate violated their religious beliefs on birth control and abortion-inducing drugs.
Shortly after the Department of Justice guidance was issued, it was praised by a number of social conservative leaders and groups.
Family Research Council President Tony Perkins said in a statement that Trump and Sessions have put the federal government "on notice."
"Under the Obama administration, agencies lost the understanding that religious freedoms extend to the public square, not just one's place of worship. As a result, our own government began threatening hardworking, patriotic Americans with crushing fines for simply seeking to live their lives according to their faith," Perkins said. "President Trump and the Department of Justice are putting federal government agencies on notice: you will not only respect the freedom of every American to believe but live according to those beliefs. This is a freedom that has been a fundamental part of our society since the beginning of our nation."
However, LGBT advocates and liberal critics argue that such broad religious exemptions in the guidance could set up the potential for LGBT individuals be discriminated against in federal programs and could also have other impacts.
For example, Louise Melling, deputy legal director at the American Civil Liberties Union, argued that the guidance could allow a religious employer to fire an employee who had a child out of wedlock or fire an employee who married a same-sex partner.
"It is countenancing discrimination," Melling said, according to The Washington Post. "It is countenancing exercises of faith in a way that will harm other individuals."