Jefferson Bethke: Why Are Christians Upset With Noah's 'Creative License' but Not 'Son of God's'?
Christian author and spoken-word artist Jefferson Bethke took to social media to express his enthusiasm for the upcoming "Noah" film. He also expressed his confusion on why Christians have been so critical of the movie's fidelity to the Bible.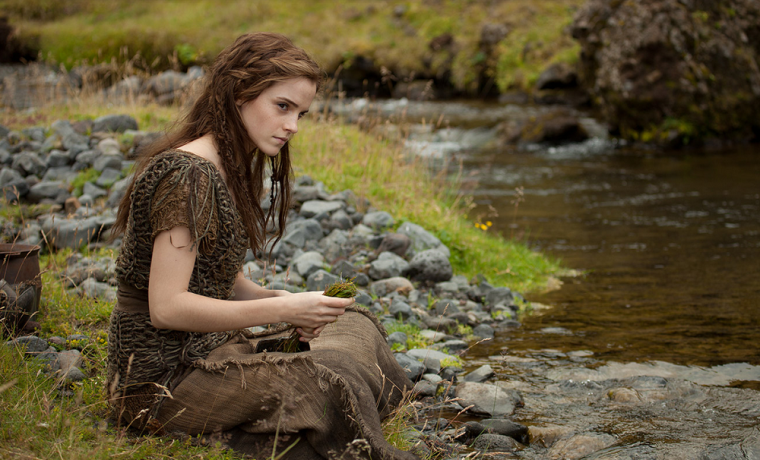 "Does anyone else find it fascinating that Son of God got little backlash, because it was marketed to Christians & churches, yet Noah isn't marketed to the Church and is getting a ton of backlash? Even though both took substantial creative license," Bethke tweeted on Monday.
Steve Patton, a California pastor, responded to Bethke, suggesting that the reaction of Christians might have had something to do with the faith background of those promoting "Noah," as "Son of God's" producers Mark Burnett and Roma Downey were not shy about sharing about their Christian faith while doing press for the movie.
"I think because Noah is made by a known atheist (Darren Aronofsky), people are up in arms. Let me tell it- meh," tweeted Patton.
Bethke agreed with Patton's rationale.
"Ya I'm almost positive that's the reason. Super fascinating tho that most won't explicitly say that's reason. They say license," he responded.
"Seems to show us Christians want to be catered to? Or we think the director has to be a Christian?" he added.
The film has stirred controversy as some Christians believe it does not adhere to the biblical story. Some of the most vocal critics include Ken Ham of the Creation Museum, evangelist Ray Comfort, and more recently conservative radio host Glenn Beck.
Also adding to the controversy was a Faith Driven Consumers survey, where 98 percent of 5,000 respondents who had not screened the movie, said they would not be "satisfied with a biblically themed movie – designed to appeal to you – which replaces the Bible's core message with one created by Hollywood."
A disclaimer by Paramount Pictures was later attached to promotional material, stating: "While artistic license has been taken, we believe that this film is true to the essence, values, and integrity of a story that is a cornerstone of faith for millions of people worldwide."
Christian apprehension for the film has not dampened Bethke's enthusiasm, who added that was "so jacked for Noah!"
"Russell Crowe is a BEASTMODE! And paramount production is gunna be epic I'm sure," he exclaimed.
"Noah" has also been backed by many Christians who have seen screenings of the film. On Tuesday, Grace Hill Media released a video of Christian leaders applauding the film. (See below.) And not all Christians have let "Son of God" off the hook for deviating from the Bible.
In a blog post, Sunny Shell called the television miniseries "The Bible" from which the film footage was taken "heretical and blasphemous."
Shell devoted a blog post to pointing out the differences between Jesus' life in "Son of God" and "The Bible."
"I know in Scripture there are only 12 apostles...all men (Peter, Andrew, James and John, Philip, Bartholomew, Matthew, Thomas, James, Thaddaeus, Simon and Judas Iscariot). But in the film, there are 13 apostles, and the thirteenth apostle is a woman named Mary," wrote Shell. "Not only is she always with them, but she's with them in the boat during the storm when Jesus walks on water; she's with them when they travel privately, though in the Scriptures, Jesus pulled aside and taught only The Twelve...men. Mary is also very outspoken and often reproves the male apostles to have more faith as it is very apparent her faith is stronger."
Among other discrepancies, edits and omissions Shell included were changes in Jesus' words to the disciples, Lazarus' resurrection, and the lack of a foot washing scene.
The producers of "Son of God" acknowledged that the film does not follow the biblical text word for word. Burnett, however, compared his film to how Jesus used parables when speaking to large crowds. "This film needs to stand alone so that those who had not read the gospels would be compelled to seek more," said Burnett.
"Son of God" took in $2.65 million this past weekend, bringing its total box office haul to an estimated $55 million since it opened on Feb. 28.
"Noah," which cost over $125 million to make, stars Russell Crowe, Jennifer Connelly, Anthony Hopkins and Emma Watson and opens on March 28.