Jeremy Camp Releases Christian Anthem for Columbine Massacre Film 'I'm Not Ashamed' (Video)
Jeremy Camp Releases Christian Anthem for Columbine Massacre Film 'I'm Not Ashamed' (Video)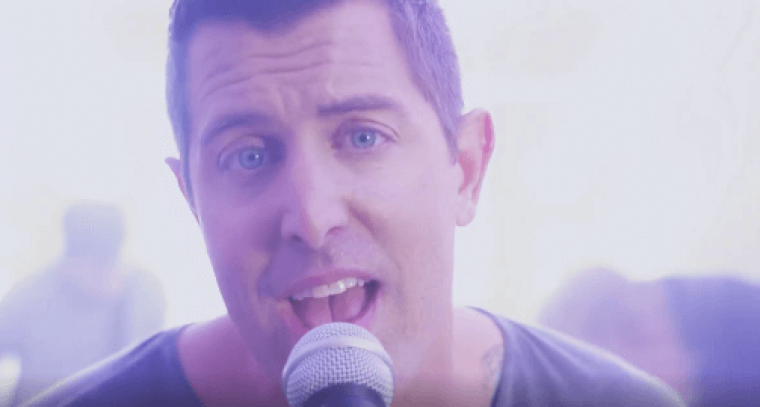 Seventeen years after the deadly shooting at Columbine High School, contemporary Christian music artist Jeremy Camp wrote a Christian anthem in honor of the faith of Rachel Joy Scott, the first murder victim of the Columbine High School massacre.
"Hey Guys, I am excited to share this brand-new song and the world premiere of the music video we made for it. The song is also the title track to the new movie coming out on October 21st called 'I'm Not Ashamed,'" Camp wrote on Facebook along with his music video for the song, which features clips from the film.
Rachel Joy Scott was targeted because of her Christian faith. She was the first of 12 students and one teacher who were gunned down at Columbine on April 20, 1999, and the film, "I Am Not Ashamed" is based on her journals, which are said to be honest and heartfelt accounts of her life.
Camp named his song after the title of the movie, which is taken directly from Scott's writings. She often prayed, "Father, use my life to touch the world and let your light shine through me."
Columbine killers, students Eric Harris and Dylan Klebold, knew about 17-year-old Scott's overt Christian faith and moments before her death, they asked her, "Do you still believe in your God?"
With a gun to her head she replied, "You know that I do."
In one of her journal entries featured in the film, Scott wrote: "I've always been drawn to hands. I think it's because it's the way we touch people. If one person could go out of their way to show compassion, it could start a chain reaction."
Benny Proffitt, executive producer and founder of the youth organization First Priority, said in a statement to The Christian Post, "Rachel wrote that she would one day touch the lives of millions, and we're honored to help make this dream a reality."
The film also has a special touch from Scott's mother, Beth Nimmo, who serves as executive producer.
"I'm Not Ashamed" was filmed in and around Nashville, Tennessee. The cast includes Duck Dynasty's Sadie Robertson, newcomer Masey McLain as Rachel, Ben Davies ("Courageous"), Jennifer O'Neill ("Summer of '42") and Jaci Velasquez ("Let The Lion Roar").
Exclusive Op-eds from the Presidential Campaigns
"I'm Not Ashamed" will hit theaters nationwide on Oct. 21. For more information, visit ImNotAshamedFilm.com.
Follow Jeannie Law on Twitter:
@jlawcp