Jeremy Lin Says God Is Challenging Him This Season
Jeremy Lin Says God Is Challenging Him This Season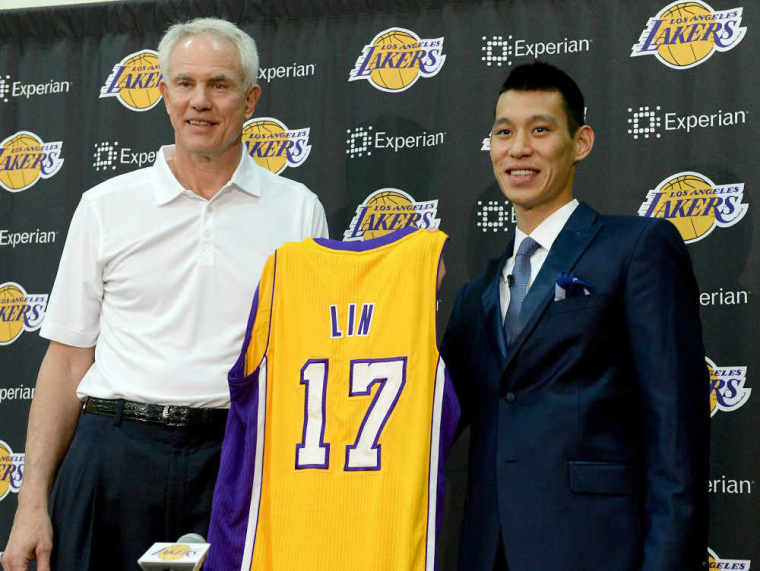 Jeremy Lin admits that his Los Angeles Lakers team are off to a tough start this season, but the point guard insists that God is using the sport to challenge him.
Lin, the 26-year-old Los Angeles Lakers guard, recently took to his official website to open up about his grueling Lakers season, but was hopeful for the team that had a new coach and a number of new players. In a personal blog post, Lin admitted that the season was hard for him thus far, but acknowledged that the ordeal was shaping him spiritually.
"Spiritually, I've really been challenged to seek humility even more each day. When life is tough, it forces me to re-evaluate everything and learn to depend on God more than I initially think I need to," Lin wrote on his personal website, www.jlin7.com. "God continually stretches me and challenges me through basketball, and Im just trying to live each day pleasing Him."
Lin said he was leaning on the verse John 3:30 to help him through the pain of losing this season.
"One verse that has really spoke to me recently is John 3:30 -- He must increase but I must decrease," Lin wrote. "This is counterintuitive to everything society preaches, but more of God and less of me is always the best formula!"
Last month, The NBA star revealed that he would begin a prayer group that fans can be involved in, while encouraging people to submit their prayer requests. In his previous blog post last month, Lin shared another scripture that was helping him through the 2014-2015 NBA season.
"Also a verse that I think God has put on my heart for this season is Ephesians 3:20—Now to Him who is able to do immeasurably more than we all ask or imagine, according to His power that is at work within us," he wrote.
After his first NBA start as a Knick in February 2012, Lin rose to fame when he managed to score 25 points and lead the New York team to a 7-game winning streak. The guard became the first player in NBA history to put up numbers of at least 20 points and seven assists in each of his first four starting games, causing sports pundits, celebrities and fans to name him and the phenomenon "Linsanity."
However, Lin was later traded to The Houston Rockets in the summer of 2012 where he averaged 28 minutes per game and was forced to ride the bench. Now that Lin has been traded to the Lakers, it seems he is ready to start a fresh chapter and is leaning on his faith to do so.