Jesus Culture's Kim Walker-Smith Talks Tragic Loss Leading Up to New Album
Jesus Culture's Kim Walker-Smith Talks Tragic Loss Leading Up to New Album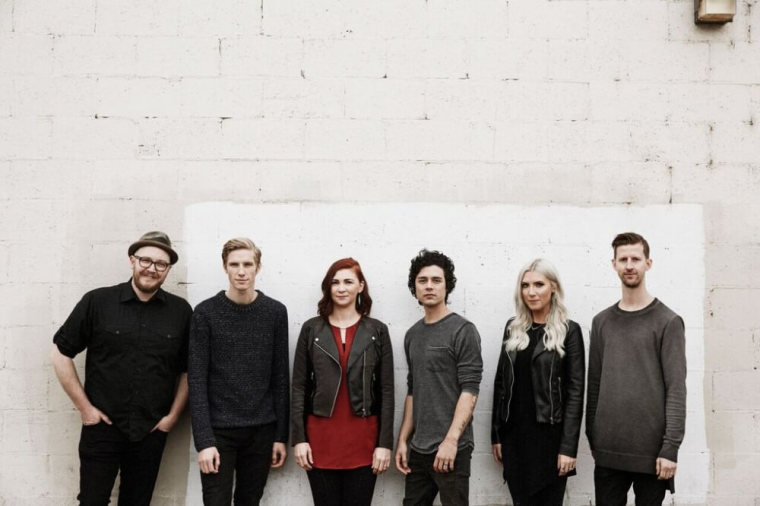 Jesus Culture has been a community of worship leaders and musicians whose heart is to see a generation impacted by the presence of God since 1999. The Christian Post caught up with the band's leading lady Kim Walker-Smith to discuss their upcoming release, Let It Echo, a project that she claims was birthed from the group's hardest season together.
Walker-Smith maintains that there are quite a "few things different about this record" from their projects in the past.
The band just celebrated the one year anniversary of their new church, Jesus Culture Sacramento. Let It Echo is an extension of their new church. This album includes 12 new songs featuring Walker-Smith, Chris Quilala, Bryan & Katie Torwalt, and more.
"We recorded this album at the church with our church community, our church family," she said.
In times past, Jesus Culture did all of their live recordings at events and conferences in two or three days, but this project was recorded every Sunday in their new home church for a month and half.
"It's really different doing new songs with the people that know you and that you're doing life with, versus doing songs with people coming for a short event," she said.
Throughout the years Jesus Culture has been known for the anointed covers of some of worship music's biggest songs. But this time around all the songs on Let it Echo are originals. Although together now for so many years, Walker revealed that they as a group still view themselves as "developing songwriters." They partnered with many songwriters for cowrites on the album but also enjoyed developing their own craft as lyricist.
She and her friend/bandmate of 15 years, Quilala, have very different approaches to the way they write music. Walker-Smith said she waits until she's inspired to write a song – an event that usually happens when she's spending time in the presence of God. Quilala, however, is more "diligent" when writing and she said that he usually chooses a topic.
According to Walker-Smith they never anticipated having so much success back when they first came together. They only sought out to sing songs that they encountered God with. But after the success of their first album, Jesus Culture just kept going.
"We've really pushed ourselves and grown as songwriters. Over the years we've found the desire to want to put words to our own movement and what God is speaking to us," Walker maintained. "Songs that are coming out of our own walk with God and the encounters that we're having."
Walker says that all of the songs on Let it Echo "show a maturity" in their songwriting. "We've really come a long way, they're really coming from some deep places and it's all original. As far as songwriting goes we all personally feel like this is our best ever," she asserted.
The album is filled with songs birthed out of struggle and pain. Quilala, one of Jesus Culture's prominent leaders, suffered the loss of his unborn baby in December of 2014. His wife, Alyssa, detailed the tragedy on Instagram.
"This past year and a half was probably one of the hardest we ever experienced as a Jesus Culture family. When you talk about your faith getting tested or moments of losing hope or feeling kind of lost – even one of my struggles this past year was just asking God, 'Do you see me, are you here with me, are you aware of what I'm facing?'" Walker-Smith emotionally described.  "Sometimes just feeling like God was so far away."
"I think all of us as Christians have been in seasons where we have felt those hard moments and faced those difficult things; and for us it was just making the conscience choice of choosing God and choosing to press into Him, and choosing to love Him, and choosing to believe in Him and take Him at His word," she continued.
Adding, "He is who He says He is and making that choice to move towards God when you feel hurt or you feel angry or you feel lost or you feel hopeless is a really tough choice. It's takes a lot of strength and it takes a lot of courage. and that's one of the beautiful things about having a church family and a community to walk through that with you."
jeannie.law@christianpost.com