Jim Caviezel on Upcoming Film 'When The Game Stands Tall'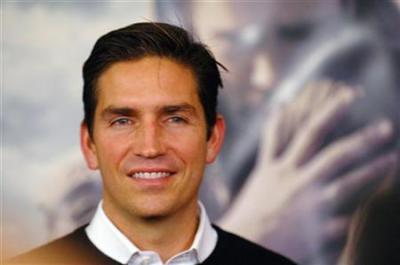 A new sports drama is headed to theaters that will inspire not just the entire family, but coaches and athletes who demand success.
"When The Game Stands Tall" includes an all-star cast of Laura Dern, Jim Caviezel, Michael Chiklis and "The Hunger Games" star Alexander Ludwig.
While "When The Games Stands Tall" (WTGST) is currently still in production, The Christian Post was not only able to visit the set of the film, but speak to some of the actors, including "Person of Interest" star Jim Caviezel.
The 44-year-old actor is well known for his role on the aforementioned television series as well as the famed 2004 film "The Passion of the Christ" as well as "The Count of Monte Cristo," just to name a few.
In "WTGST," Caviezel portrays the visionary coach Bob Ladouceur, whose extraordinary program made him the winningest coach in high school football history despite his focus on life skills and personal growth.
The film reveals the little-known story of Ladouceur and the incredible winning streak at De La Salle high school, which saw 13 years of consecutive wins.
In the lead role as Ladouceur, Caviezel revealed that his decision to take on "WTGST" was rooted in doing films that meant something to him and that glorified God.
"I hope that I am involved in projects that touch other people in ways that make their lives a little better, more interesting for the moment that makes them think," the star told The Christian Post.
Caviezel and his wife of almost 20 years share two children, and the actor admitted that what drew him to "WTGST" had to do with the kids. Their future coaches could watch the film and become better leaders as a result.
Although extremely soft-spoken, Cavizel is very outspoken about his faith and is set apart in the entertainment industry. The publicly Catholic actor has committed to his faith as well as pro-life views, and admitted, his faith "doesn't go over real well in Hollywood."
"WTGST" is based off of the book of the same title by Neil Hayes, and is scheduled to hit theaters in 2014.