Jimmy Carter Reportedly to Visit North Korea to Free Kenneth Bae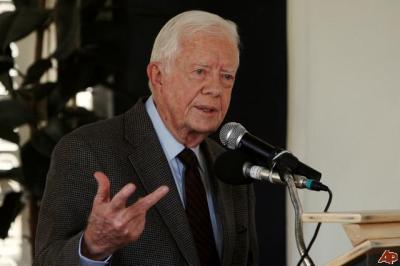 Former U.S. President Jimmy Carter is preparing to take a trip to North Korea "very soon" to try and secure the release of Christian missionary Kenneth Bae, according to South Korea's leading news agency.
Yonhap News Agency cited a broadcast from Radio Free Asia, a Washington, D.C.-based nonprofit news organization, as the source of the information regarding Carter's purported trip to the North Korean capital of Pyongyang.
Yonhap reports:
Former United States President Jimmy Carter plans to visit North Korea "very soon" to win the release of a Korean-American man detained there, a U.S. radio station reported Sunday.

Carter "is scheduled to visit North Korea very soon to discuss the release of Kenneth Bae," the Washington-based Radio Free Asia said in a report, citing multiple human rights officials.

Last week, Kyodo News Service reported that Carter is considering a visit to Pyongyang at the invitation of the North Korean government, citing a U.S. source.
Bae, a naturalized U.S. resident of Lynnwood, Wash., was born in South Korea and living in China with his wife while operating a tour company when he was arrested on Nov. 3, 2012. Born Pae Jun Ho, Bae was prosecuted in April for hostile acts against the Democratic People's Republic of Korea (North Korea) and began serving his sentence at a labor camp in May. It was revealed that in addition to visiting orphans during his trips to North Korea through his tour company, Bae apparently took part in evangelism activities. He shared during a 2009 sermon at a U.S. church that he hoped through prayer and worship to bring down North Korea's walls, in a project he called "Operation Jericho."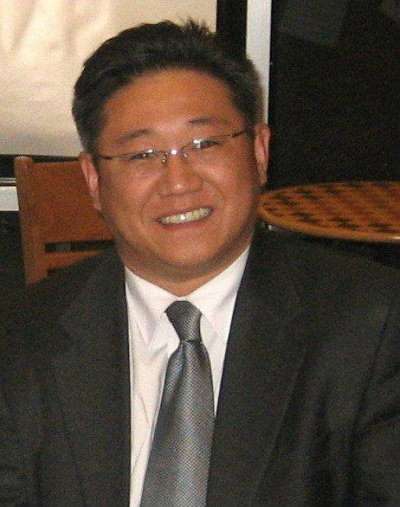 He most recently appeared in a video interview conducted by pro-Pyongyang publication The Choson Sinbo. In the video Bae reportedly apologized for the crimes and begged for help due to health issues, such as diabetes, high blood pressure, fatty liver and a back problem.
"People here are very considerate, so I'm not working too hard. But my health is not in the best condition so there are some difficulties," Bae reportedly said in Korean in the video shot at a labor camp. Bae noted at another point that he was being "patient and coping well."
"And I hope that with the help of the North Korean government and the United States, I will be released soon," he added.
Bae's sister Terri Chung who lives in Washington state told local media over the weekend that her brother has written her letters pleading for help due to his "failing" health and a fear that he is going blind.
Chung told Seattle's King5.com that the letters were handwritten and postmarked from Pyongyang in June.
"He is asking us directly and saying, 'My health is failing, I need help.' ... There is a new note of desperation," said Chung.
Watch Kenneth Bae's Sister Terri Chung discuss her brother's "new note of desperation" in the video below:
Observers have suggested that Bae, a father of three, is being used as a bargaining chip by North Korean officials to win diplomatic concessions from President Barack Obama's administration. The Korean-American remains the sixth U.S. citizen to be detained by North Korea in five years. While previous U.S. prisoners were also given lengthy sentences, they were eventually released after visits to the country by leading Western officials, such as in 2010 when former President Carter helped win the freedom of Aijalon Mahli Gomes, who had been sentenced to eight years hard labor for illegally entering the country. In 2009, former President Bill Clinton helped broker the release of U.S. journalists Laura Ling and Euna Lee.
There was no official word Monday from Carter's representatives confirming or denying the report made by Yonhap News Agency and Radio Free Asia regarding his planned visit to Pyongyang on Bae's behalf.
Meanwhile, a petition has been circulating on Change.org and credited to Bae's son, Jonathan Bae, asking for the U.S. to help secure his father's freedom.
"Please sign my petition asking the Obama Administration to pursue every course of possible action, without delay, to secure Special Amnesty for my father and allow him to come home to his family and friends," reads the petition from Bae's son. The petition was about 80 signatures shy of 5,000, the figure previously needed to require an official response from the White House.
The Bae family has reportedly organized a public prayer vigil scheduled for 7 p.m. on August 6, 2013, at Pastor Eugene Cho's Quest Church in Seattle, where Bae's sister and mother are said to worship.
Chung has been encouraging her brother to remain hopeful despite his current tribulation.
"Just know there are many people who don't even know you who care deeply for you, and who want to see you back home. Don't give up hope," Chung reportedly wrote in an email sent to Bae with the help of the U.S. Department of State.
According to watch groups, an estimated 200,000 people are being held in prison camps in North Korea, with Open Doors USA estimating that 60,000 to 80,000 of those held in these harsh labor camps are Christians. North Korea has been the No. 1 persecutor of Christians for 11 years in a row, according to the 2013 World Watch List compiled by the persecution watchdog.