Johnny Depp to Speak at Reason Rally, Biggest Gathering of Atheists, Freethinkers in America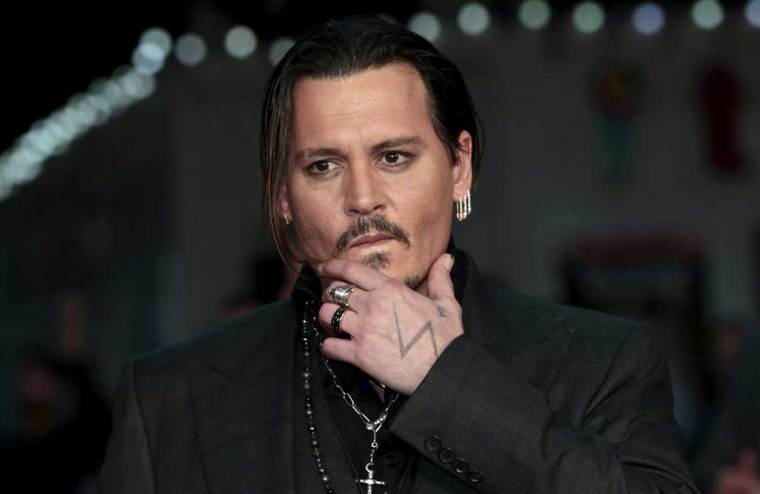 A-list actor Johnny Depp will reportedly be speaking at Reason Rally, which is aiming to be the "biggest gathering of nonreligious people in history," in June.
The Friendly Atheist's Hemant Mehta reported on the news on Tuesday, noting that Depp's participation will be a "major boost of star power."
"Even for a Hollywood actor, Depp is taking a big leap by appearing on stage alongside several outspoken atheists. If the media was ignoring the rally, though, you can bet they'll be paying attention now," Mehta wrote.
Depp appears among the list of speakers scheduled for 2016's Reason Rally, alongside other celebrity names, such as Billy Nye the Science Guy, and prominent atheist authors Lawrence Krauss and Richard Dawkins, among others.
There is not much information about Depp's religious beliefs, or lack thereof, available online, though he appeared dismissive of religion in a 2011 interview with CNN's Larry King, where he said:
"I have faith in my kids. Yeah, I have faith in my kids. And I have, I have faith, you know, as long as you keep moving forward, just keep walking forward things will be alright, I suppose, you know. Faith in terms of religion, I don't, religion is not my specialty."
The website for the rally promises that "fantastic speakers, comedians, musicians, and tens of thousands of supporters will rejoice together in the growing power of nonreligious voters."
It also predicts that the rally at the Lincoln Memorial in Washington, D.C. on June 4th will be "the biggest gathering of nonreligious people in history."
The Reason Rally lists a number of its key beliefs, stating that public policy should be based on facts, while medical research should rely on science, rather that faith-based or ideological influences. It also declares that being patriotic "has nothing to do with believing in a god," and advocates for the separation of church and state.
In the past, some critics have argued that the rally is more anti-religious in nature than its organizers suggest.
"They said it wasn't going to be anti-God but all the signs are. So it doesn't fit because they're really not rallying for reason. They just say they are," said Tom Gilson, a writer and missions strategist, about the 2012 rally.
Dawkins, the evolutionary biologist and best-selling author of The God Delusion, who has been one of the key voices of the Reason Rally, has also argued that non-believers should not be afraid to mock the faithful.
"Mock them, ridicule them in public," Dawkins has urged. "Don't fall for the convention that we're all too polite to talk about religion."
The 2012 Reason Rally drew an estimated 8,000 to 10,000 people, and organizers hope even more will turn up for this year's event.