Jonathan McReynolds Opens Up About Loneliness, Struggles With Prioritizing God (Exclusive)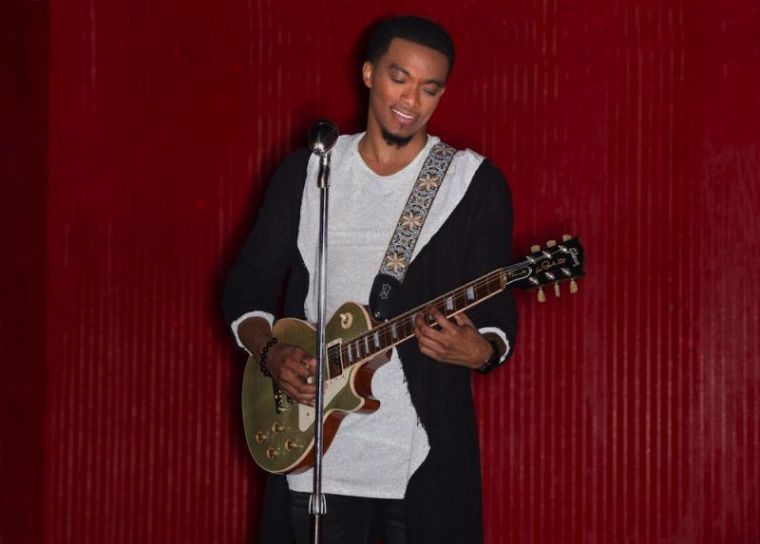 In venues packed with people singing along to his every word, Grammy-nominated gospel music singer Jonathan McReynolds has battled with feelings of loneliness.
At 28, McReynolds has a successful career as both a Billboard chart-topping musician and a part-time college professor at Columbia College in Chicago, Illinois. However, he admitted to feeling lonely as he has yet to find a significant other to share those accomplishments with.
As a young single performer, McReynolds meets thousands of people, but it isn't always easy to navigate the intentions behind the attention that he gets.
"You get a lot of people that want to be around you sometimes for good reasons, sometimes for not so good reasons, sometimes for both," he told The Christian Post. "And then you realize that you have a very lonely kind of isolated life."
The singer-songwriter spoke to CP about the importance of monitoring those feelings of loneliness to avoid falling victim to an unhealthy cycle in his life where he makes choices that produce detrimental results.
"I could be around a lot of people but still sometimes loneliness sets in when you don't have anybody to come home to and share that with. In those moments of loneliness that's when a cycle can definitely start," he said. "You start seeing things repeated, the same mistakes being made over and over [because of] that loneliness."
In those moments it can seem easy to give into thoughts like "maybe I should hang out with this person, maybe I should buy that, [or] maybe I should go this place."
While many people his age can vent about their frustrations on social media, McReynolds' life as a celebrity and professor does not afford him the same opportunity. Instead, he brings those conversations to God.
"All of those things that I want to say on Facebook and I know I can't, I say to God. And sometimes it turns into a song," he told CP. "'Cycles might have been one of those songs."
"Cycles" is the second single off of McReynolds' newly released third album, Make Room. Much like his previous full-length projects, Life Music and Life Music: Stage Two, McReynolds' songs reveal his intimate prayers and conversations with God.
With Make Room, the singer-songwriter, who is usually accompanied by his guitar, has created an album that focuses on creating more space in life for God. After gaining success and inspiring countless people with his music, McReynolds admits that he began to lose focus when it came to his own relationship with God.
"I got more busy doing things with God's name on it than doing things for God and being with God. I forgot just like Martha," he said, referencing the story found in Luke 10:38. "I forgot to just sit down and listen to Him, talk to Him and build that relationship. So hopefully, people after listening to this record, they're encouraged to actually make room for God."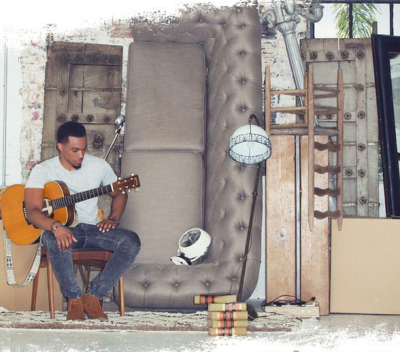 As a millenial, McReynolds sees how many people in his generation are overly consumed with filling up their schedules, which can possibly become a hindrance to spiritual growth.
"People that grew up in my generation we are taught to be very ambitious, have a lot of things to deal with, be busy [and] have a lot of things going on. We count that as a badge of honor," he revealed. "But at the end of the day if it threatens your relationship with God we'll get to Heaven on the last day we're alive and realize, 'wow that was not a badge of honor. That was actually an impediment to my relationship with God.'"
Although he is not saying there is anything wrong with success, McReynolds pointed out that on the path to achieving goals, some people can unintentionally lose sight of what's most important.
"I think normally with successes, life gets crowded with a lot of stuff," he said. "It's a lot of noise, it's a lot of things that you want, things that you're after, things that are around, things people say. We need to just stop and make room for your actual relationship with God."
McReynolds believes "some of us have to completely reorient things" and become intentional about a relationship with God. On his own journey, the singer said he distanced himself from constant social engagement with friends, recently created a prayer room in his home and made more room in his schedule to spend time with God.
Still, he understands the importance of having good friends in his corner to talk to, spend time with and play basketball with when he is struggling with being single. Instead of being idle during his down time, McReynolds expressed the importance of exploring things that he enjoys, such as arts and crafts projects.
"I just think as a single person you can put more energy towards finding those other parts of you that make you special, that you enjoy, that put a smile on your face, that fulfill you in addition to of course cultivating that relationship with God even more," he said. "There is way more to us than whether we have a boyfriend or girlfriend, husband or a wife."
More than just making his own desires a priority, McReynolds said he is choosing to focus on doing work for the kingdom of God.
"It can't all be about me," he said. "It has to be something about the perfect and greater movement that I'm a part of and that's the kingdom of God."
Make Room is available wherever music is sold. For more information, click here.