Josh Duggar's Sisters, Jill and Jessa, Says Entire Family Has Forgiven Him; Lash Out at In Touch's Parent Company as 'Major Porn Provider'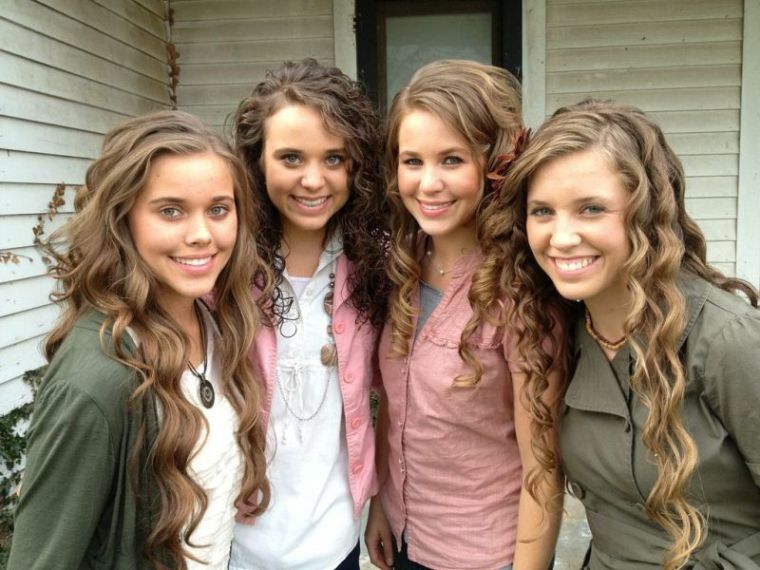 Jill Dillard and Jessa Seewald stressed their forgiveness of their brother, Josh Duggar, while saving their outrage for the media frenzy that they call a "thousand times worse" in an exclusive interview with Fox's Megyn Kelly, aired Friday evening, on the molestation scandal.
"This is something that's already dealt with," declared Dillard. "We've already moved on. It's not the truth. Everything is distorted." Seewald also stressed that the entire family had already "forgiven" Josh.
Dillard, 24, and Seewald, 22, were two of the five victims who were inappropriately touched by Josh Duggar 12 years ago. They stressed that Josh had come to them to ask for forgiveness for his actions.
"We feel like our story is not being told," Dillard added. "The victims are the only ones who can speak for themselves. Now it's already being warped into however they want to portray it."
Seewald also called Bauer Publishing, the parent company for InTouch Magazine who broke the story, "a major porn provider." Dillard was visibly emotional and in tears in discussing the damage InTouch had done to them as victims. "How do they have a right to do this," Dillard asked. "We're victims, they can't do this to us."
Seewald called Josh's actions "very wrong" and Dillard noted at the same "this was all very mild."
"Josh was a boy, a young boy in puberty, and a little too curious about girls," said Seewald.
From their recollection of events the two sisters said they had to be told that Josh's actions were inappropriate by their parents and that most of the instances occurred while they were asleep. Dillard and Seewald then praised their parents for setting up appropriate safeguards within the home to protect them from Josh. Some of those safeguards included not allowing boys to babysit, banning kids being alone with each other, and the locking of room doors at night.
Dillard mentioned being a mother herself helped her see that the actions of her parents were handled correctly and that when Josh was sent to a counselor, the change in Josh was "immediate." Seeweald added that "as an adult, our parents handled the situation very well."
"I do want to speak up in his defense against people who are calling him a child molester or pedophile or a rapist," Seewald told Kelly. She called Josh's actions "serious, but it wasn't like a horror story or serious thing."
While TLC has temporary pulled the popular reality show "19 Kids and Counting" from their lineup, no final decision has been made on the fate of the program. Advertisers including General Mills, Choice Hotels, and Payless Shoes are some of the companies saying they will no longer run ads on the show.
Dillard and Seewald, both married, spoke to Kelly on the same day as their parents, but their segment aired Friday while Jim Bob and Michelle Duggar's interview aired Wednesday. Josh Duggar, who has publicly apologized on social media and resigned from his position at the Family Research Council, has not yet spoken to the media about the scandal.