Judge Orders Release of Indonesian Christian Man Held by Trump Deportation Order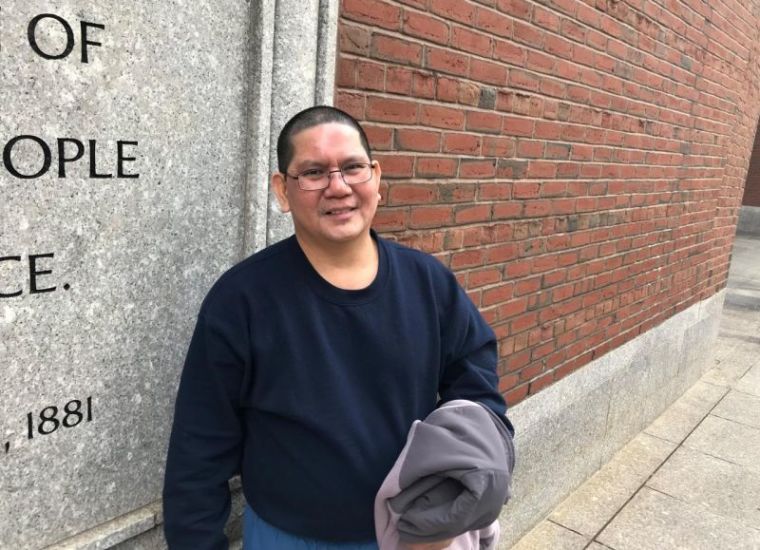 A Massachusetts judge has ordered the release of an Indonesian Christian who fled deadly violence back home in 1998 but was detained earlier this year by U.S. Immigration and Customs Enforcement under orders to deport people who are in the country illegally. 
Reuters reported that Chief U.S. District Judge Patti Saris found on Wednesday that Terry Rombot's rights were violated by his detention at the hands of ICE agents.
"He walks out of the courthouse right now," Saris said.
Rombot had temporarily been allowed to remain in the U.S. under the terms of a 2010 deal with ICE. But in 2015 he was told to prepare to leave the country.
Then, on Aug. 1 when he appeared for a check-in with ICE, he was told that all people living illegally in the country are subject to deportation and was arrested.
Rombot's lawyers argued that the 2015 letter from ICE under the Obama administration had promised that he would have a chance to prepare for an "orderly" departure.
"This is what intent was, that he would be given the opportunity to leave under his own steam and not under shackles," Saris said.
The Indonesian Christian expressed his gratitude upon leaving the courtroom in Boston, and said: "I just want to say thank you to my attorney, my pastor and all of my friends."
His fate remains, uncertain, however, as the U.S. Attorney's office has said that it is considering an appeal.
Scores of Indonesian Christians in New Hampshire have also spoken out about their concerns over being deported from the U.S., noting that they face persecution back home.
"We are afraid to go home. We fear for the safety of our children," Meldy Lumangkun said after an October meeting with ICE officials in Manchester. "Here our children can live safely."
The believers are warning they could face religious discrimination if they are sent back to Indonesia, which is the world's largest Muslim nation. Indonesia ranks as the 46th worst nation in the world when it comes to the persecution of Christians, according to Open Doors USA's 2017 World Watch List.
President Trump has explained that the deportation measures are part of tightening security measures in the U.S.
Arrests of illegal immigrants have reportedly tripled since the start of 2017, with an average of 142 people apprehended a day, though Reuters noted that the actual deportations are down from former President Barack Obama's rate.
Christian leaders like the Rev. Samuel Rodriguez have in the past said that they have received assurances from the Trump administration that God-fearing undocumented families would not be targeted for deportation.
The Rev. Seth Kaper-Dale, a Reformed Church pastor who was a Green Party candidate for New Jersey's 2016 gubernatorial election, has spoken out strongly against the deportation of Indonesians.
Kaper-Dale's Reformed Church of Highland Park provided sanctuary to Indonesian believers for 11 months in 2012–2013 by converting classrooms into bedrooms until the immigrants were granted a "stay of removal."
"My greatest concern is they will be sent away from their families here in America," the pastor told Asbury Park Press earlier this year. "Never use the words 'family values' with me again, Republicans."