Justin Bieber, Attending Christian Conference, Says Hillsong NYC Pastor Carl Lentz 'Changed My Life'
Justin Bieber, 21-year-old recording artist and model, was attending the Hillsong Conference in Sydney, Australia, this week and recently shared that the Pentecostal church's New York City pastor Carl Lentz has made a tremendous impact on his life.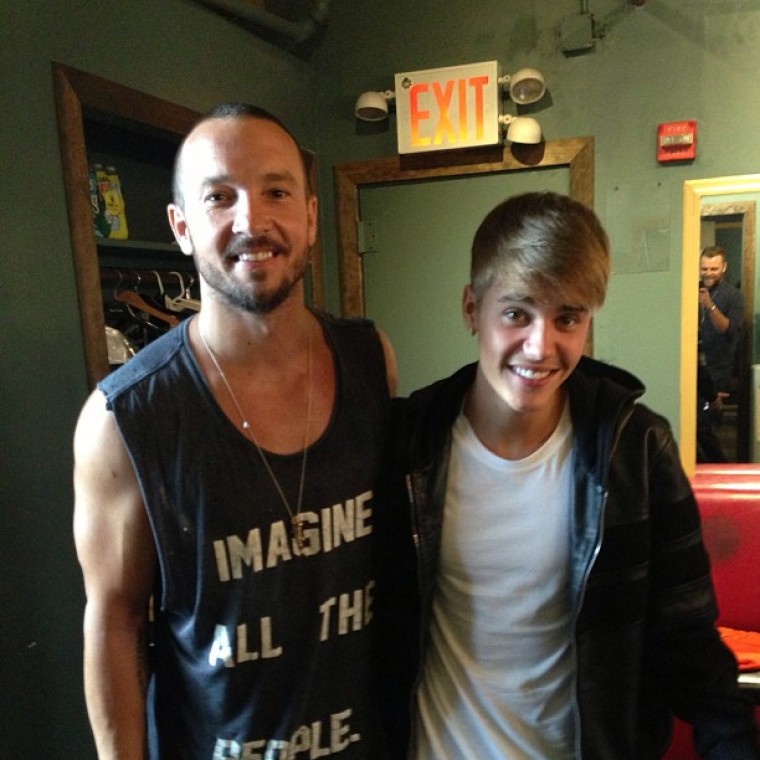 Bieber, who has been known to spend time with Lentz, Hillsong NYC co-pastor and worship leader Joel Houston, City Church Pastor Judah Smith, and other influential young Christian leaders, reportedly interrupted a television network's interview with Lentz on Tuesday to state: "I'm glad to know him. He's changed my life."
Hillsong Church founding pastor Brian Houston commended Bieber, who had a few run-ins with the law last year, for deciding to attend the week-long conference that started on June 29.
"No doubt he'd probably be the first to say he lost his way in a whole lot of ways and, yeah, I think he realizes that it's now-or-never time to try to build better foundations into his life," Houston added in the TEN television network interview.
Earlier reports indicated that Bieber flew to Sydney in the company of 18-year-old Hailey Baldwin, daughter of outspoken born-again Christian and actor Stephen Baldwin.
Bieber has been vocal of late about his spiritual journey, especially in sharing messages on his social networks with his mass of followers and supporters.
"I'm not religious nor do i think I have ANYTHING figured out that's why I call out on God to help me through what I can't do on my own," the 21-year-old pop star shared last month with his 31.5 million Instagram followers. "Developing my relationship with God has been the coolest thing I've experienced, to know that I'm not alone and I don't have to live in fear. Never feel like I'm pushing anything on u [sic] but sharing the good news I've felt in my own life."
Bieber was reportedly baptized by Lentz last year, occasionally worships at Hillsong NYC and has shared photos and videos of himself spending time with the hipster pastor, who is known for befriending popular athletes and celebrities.
"I love Justin, he's a good kid. He's trying to figure this out," Lentz told CBN news last year, two months after Bieber had been arrested in Miami for drag racing.
"With Justin, it's not my job to be his police officer. It's my job to be a friend to him, and that's all I am," Lentz added.
Bieber posted last month a playful video on Instagram of himself, Lentz and Trinity Church pastor Rich Wilkerson singing "Awesome God," a worship song composed by Richard Mullins and covered by Hillsong United and other contemporary Christian music artists.