Justin Bieber Cell Phone In Police Custody After Egg Throwing Incident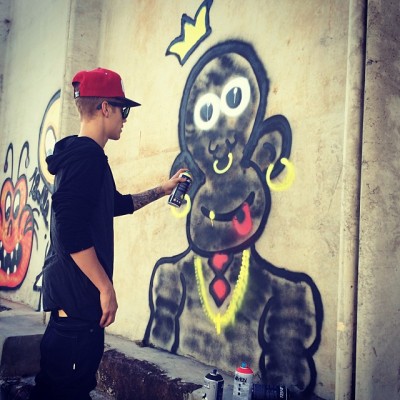 Justin Bieber's cell phone is in police custody and now the Los Angeles County Sheriff's department is revealing how they are hoping it can help their case.
Bieber, the 19-year-old Canadian singer, was reportedly sleeping when the Los Angeles County Sheriff's Department showed up to his Calabasas, Calif., home with a search warrant Tuesday. The law enforcement officials were looking to find any proof that Bieber vandalized his neighbor's home with eggs after he was accused of doing so last week.
Lt. David Thompson of the Los Angeles County Sheriff's Department said the cell phone was obtained in an attempt to find any evidence of the singer "bragging or making fun of" the alleged egging incident in text messages, CNN reports.
If Bieber had any other questionable content on his phone including, "drug talk" or nude pictures, Thompson said his department would ignore it.
"It's just the egg matter," the detective said. "We're looking for anything that has to do with this particular incident."
While the investigation is still under way, Bieber's neighbor who accused the singer of egging his home spoke to E! about the incident.
"It was about 7:30 p.m. and I was in my house upstairs with my daughter. We began to hear something hitting the house, like rocks and things crashing into the window," the neighbor told E! "We went to our outside balcony and saw [Justin] standing in my front yard, ripping eggs at my house."
Things seemed to get more intense after the neighbor confronted Bieber.
"I screamed at him, he yelled back at me, said, 'Yeah I got another one for you,' and threw more eggs. Then I called the sheriff," the neighbor told E!. "Obviously my daughter was very frightened having eggs thrown at her. It was unprovoked, as I have not seen the kid in months, so I have no idea what prompted him to do this."