Justin Bieber Cuts Off Alcohol and Drugs as Part of 2-Week Mission to Become a Better Christian; Singer to Spend the Time With Hillsong's Carl Lentz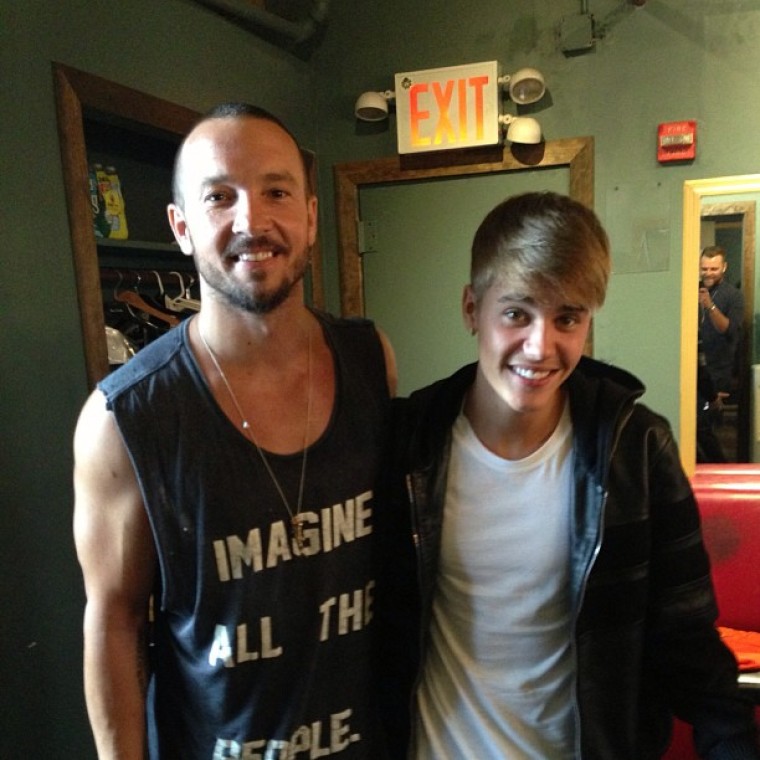 Justin Bieber is said to be on a mission for self improvement and a new report claims the pop star has enlisted the help of his pastor.
The 20-year-old "Baby" singer will reportedly spend two weeks with Carl Lentz, lead pastor at Hillsong New York City, in a bid to become a better Christian, according to TMZ.com.
In recent months, Lentz, who baptized Bieber in June, has become a trusted source for the singer. The pair has spent a lot of time together through church, particularly at bible study and they have formed a friendship.
Bieber has reportedly cut off all of the harmful influences and habits in his life, including bad friends, drugs and alcohol abuse as he works to grow spiritually by avoiding temptation. He is also said to be learning how to spread the Word of God.
The Christian Post contacted a rep for Justin Bieber for comment but a response was not received at the time of this publication.
On Tuesday a photo of the singer allegedly at Rancho Mirage, which is just outside of Palm Springs, surfaced on Instagram. He has not publicly confirmed reports of a spiritual mission.
Bieber, who has faced a number of legal woes this year, is often photographed attending Hillsong services in New York City. In the past, he has been photographed attending church with his on and off girlfriend Selena Gomez and more recently model Kendall Jenner.
Lentz recently spoke about his relationship with Bieber, who he met at a concert back in 2008.
"I have a special role in Justin's life, spiritually, but … I'm not a life-motivational guy," Lentz said according to the New York Post. "We're talking about making sure his life remains a blessing, not a burden."
The singer has been heavily criticized in the past due to ongoing legal woes, some stemming from his arrest back in January, as well as reports of alleged drug use. However, Lentz believes he just needs a bit of support.
"I love Justin, he's a good kid. He's trying to figure this out. His behavior ... you know, he's figuring it out," the pastor previously told CBN. "What should we do? … People who are like, 'Is he even a Christian?' With Justin, I tell people grace and acceptance does not mean approval. I can accept you as a human being and not approve of your actions. That's how we've been loved. We love because we were first loved… With Justin, it's not my job to be his police officer. It's my job to be a friend to him, and that's all I am."
CP contacted Lentz for comment but a response was not received at press time.