Justin Bieber Turns to 'Jesus Calling' Amid Racist Speculation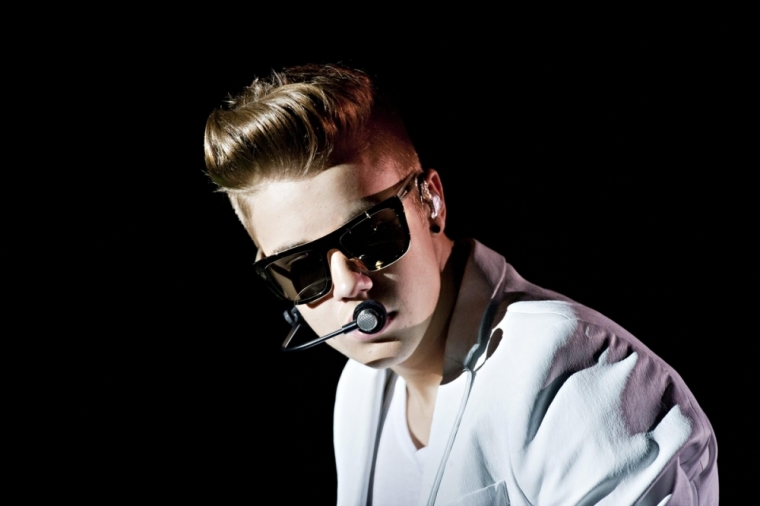 Justin Bieber seems to be using his Christian faith to help him deal with scrutiny concerning past racist remarks that were publicized recently.
Bieber, the 20-year-old Canadian singer, used the "N-word" in two recent videos where he seemed to be making jokes with racial undertones. After a video of Bieber using the word in a tape created five years ago came to light, the budding pop star issued a public apology.
When a second tape was released by TMZ where Bieber was caught using the word, the star let a Christian devotional do the talking for him. Bieber took a page from the daily devotional "Jesus Calling" by Sarah Young that seemed to apply to his circumstances.
"When your sins weigh heavily upon you, come to Me. Confess your wrongdoing, which I know all about before you say a word," the page re-posted by Bieber reads. "Stay in the Light of My Presence, receiving forgiveness, cleansing, and healing. Remember that I have clothed you in My righteousness, so nothing can separate you from Me. Whenever you stumble or fall, I am there to help you up."
Young's devotional goes on to speak about people not hiding in darkness because of their sin.
"Man's tendency is to hide from his sin, seeking refuge in the darkness.There he indulges in self-pity, denial, self-righteousness, blaming, and hatred," the devotional reads. "But I am the Light of the world, and My illumination decimates the darkness. Come close to Me and let My Light envelop you, driving out darkness and permeating you with Peace."
The page states that the passages were inspired by the scriptures found in 1 John 1:7, Isaiah 61:10 and John 8:12.
Days before Bieber posted the passage from the devotional, he expressed his regret for the ignorant comments previously made.
"As a kid, I didn't understand the power of certain words and how they can hurt. I thought it was ok to repeat hurtful words and jokes, but didn't realize at the time that it wasn't funny and that in fact my actions were continuing the ignorance," Bieber wrote in a statement on Twitter. "Thanks to friends and family I learned from my mistakes and grew up and apologized for those wrongs. Now that these mistakes from the past have become public I need to apologize again to all those I have offended."