Justin Bieber's Baptism Story Detailed by Hillsong's Pastor Carl Lentz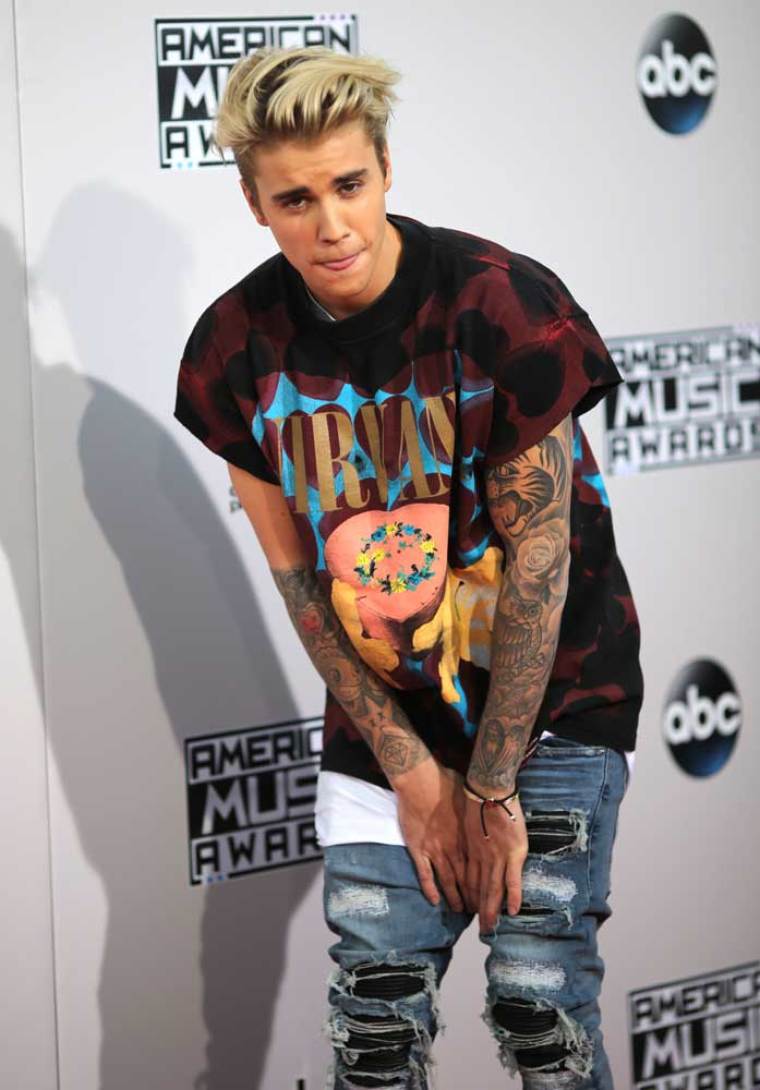 Justin Bieber made headlines last year when he was baptized, but now the person who made that possible, Hillsong Pastor Carl Lentz, is revealing there was so much more to the story.
Lentz appears in the January 2016 issue of GQ magazine, where he revealed how 21-year-old Canadian crooner Bieber sobbed and told him, "I want to know Jesus...baptize me."
Instead of waiting to schedule a time or even going to the hotel pool that the church usually rents for baptisms, the pair avoided the press that would leak the information and called on NBA center Tyson Chandler.
"I said, 'Bro, I'm in a jam here. I have JB with me, he wants to get baptized,'" Lentz recalled of his conversation with Chandler to GQ. "He's like, 'Done. Easy.'"
Chandler, the 33-year-old center who now plays for the Phoenix Suns, lived in an apartment in New York City that contained a pool on its rooftop. Since the pool was closed, the 7-foot-tall athlete offered for Bieber to be baptized in his large bathtub.
Although TMZ didn't detail the full story when it reported about Bieber's baptism last year, the publication did reveal that the singer and Lentz studied the Bible together amid a controversy over videos where the singer used racial slurs years prior.
"Pastor Carl Lentz – who works with Bieber in NYC – tells us he spent a week doing intense Bible study with Justin last month ... in the wake of being extorted over the videos. As we previously reported – JB's team was contacted 2 months ago by a man in possession of the videos and wanted a million dollar payday or else he'd go public," TMZ reported last year. "We're told Bieber's religious resurgence focused on studying Bible passages and attending services ... culminating in an actual baptism performed in the bathtub of one of the singer's friends."
One year later, Lentz is standing in defense of Bieber who receives intense public scrutiny.
"This boy is 21. He's in a horribly toxic world," Lentz told GQ. "He is trying to do his best to figure this out. He has never been anybody but who he has professed to be, which is a work in progress."
Bieber rose to fame as a teen idol at 13, but by 2011 he was equally well known for his bad boy antics —smoking marijuana, vandalizing his neighbor's property, using racial slurs and drag racing.
But the singer now says he's open to revealing his softer side, telling Complex that he's striving to be more like Jesus Christ.
"I just wanna honestly live like Jesus. Not be Jesus. ... I don't want that to come across weird. He created a pretty awesome template of how to love people and how to be gracious and kind," Bieber told Complex magazine earlier this year.