K-Pop News 2018: Super Junior's Sungmin to Release First Solo Track Since 2012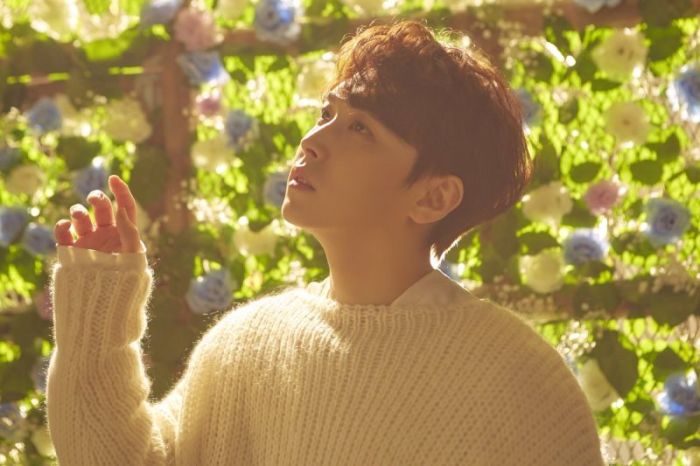 Super Junior's Sungmin is back from hiatus and is set to release his first solo track since 2012.
The 32-year-old has been away from the spotlight since he married Kim Sa Eun in 2014 and entered the military almost immediately after. His surprise marriage did not sit well with Korean fans, who are known to be very possessive of their idols.
Because of this, his return to the outside world was not welcomed by many. He has since had a hard time returning to the music industry.
This week, however, his agency SM Entertainment is taking another shot at the K-pop star through its online series called "SM Station." Now on its second season, the series features SM artists every Friday by releasing original digital tracks. Sungmin, with his new single "Day Dream," will be the 47<sup>th artist to be featured for season 2.
SM has released several shots of the music video, showing the Super Junior vocalist in various dreamy angles.
In an official announcement from SM, Sungmin greeted his fans for the first time in years. "I am so emotional, honored, and happy to be able to greet you for the first time in a while," he said in the short clip. "I hope the song can give you comfort and strength in this cold weather."
Sungmin has had a rough past few years, after he angered many fans with his marriage. He has also caused a lot of stir for his boy group Super Junior, which came back with a new album, "Play," last November.
Sungmin was originally part of the eight members who participated in the album, but he was forced to back out after fans threatened to boycott the group's latest record. He is also not part of the band's ongoing reality show "Super TV."
His last single "Oh Wa" was released back in 2012 as an original soundtrack for the Korean drama "I Need a Fairy." The upcoming acoustic ballad "Day Dream" will drop on Friday, March 2.