Kari Jobe Talks No.1 Album 'Majestic;' Love for Local Church and How 'Pain Draws Us Closer to Jesus'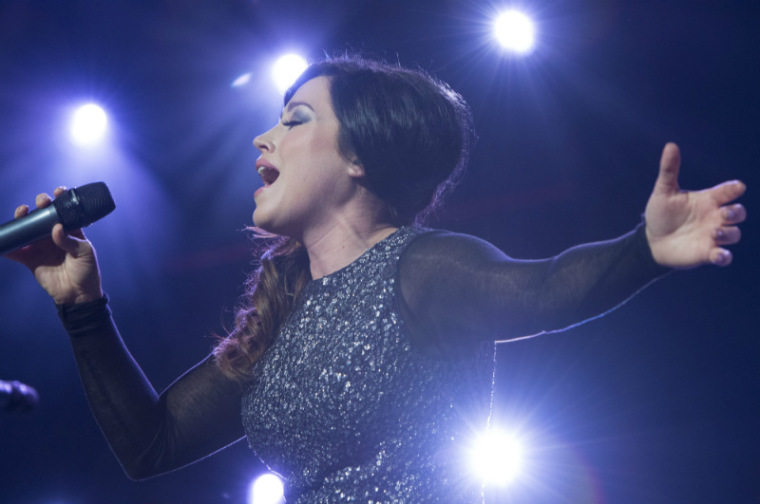 Grammy-nominated worship leader and 4-time Dove Award-winning singer Kari Jobe recently shared wisdom on faith following the release of her latest album, Majestic.
The "Forever" singer is currently enjoying the success of her third album, which dropped on March 25 and debuted at no. 1 on the Billboard music charts. Jobe recently spoke exclusively with the Christian Post about the inspiration behind her album, which was recorded live, and why she is dedicated to spreading the word of God.
"I just wanted every song on the album to be as congregational as possible [and] as simple as possible so that the church as a whole would want to sing some of these newer songs," Jobe said of 13-track album.
"My calling, my favorite thing to do is leading worship. So with the other albums they were studio and I love those but this was back to my roots, back to what I'm called to. I wanted to capture what I do at nights in worship," she explained.
The lead single "Forever" is written about the crucifixion and resurrection of Jesus and reminds listeners that ultimately He died for our sins. The video has received close to 2 million views and counting on video-sharing site YouTube and Jobe, 33, believes that ultimately our love for Jesus is the reason why so many people connect with the song.
"As believers it's our story and we're just so encouraged too by the fact that Jesus has won the victory over Satan and there are so many things we deal with … trials and hardships and things that come along our path," she said.
"But to declare who God is overall and to feel that shift happen in our spirit and in our hearts because we know God has won the victory ... I think we all like to sing songs like that," she added.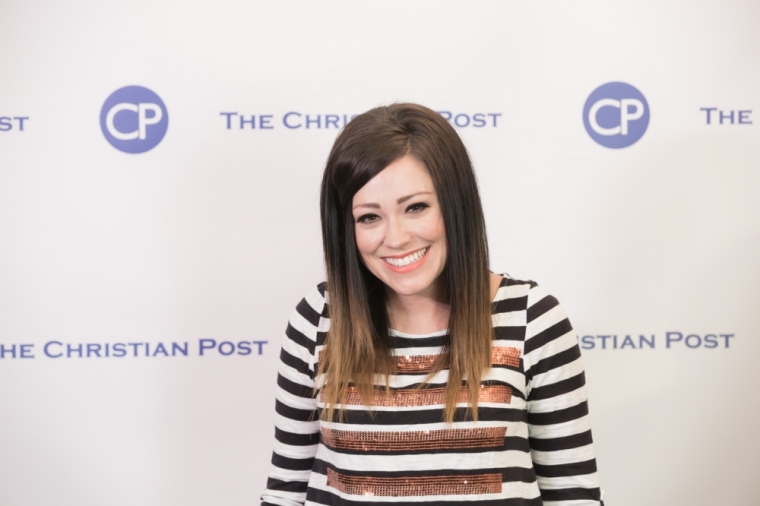 Majestic, which has received rave reviews from fans and music critics, is made up of congregational-friendly songs that feature contemporary sounds against uplifting lyrics about the power of faith. In April, it was the number 1 most sold album on the Christian albums market.
"It's really sweet," Jobe said of the album's success.
"It's one thing to really dream and do what you're called to do and it's another when people to say 'we recognize the gift on your life and we honor what God's saying to you and we want to hear what you're singing,'" she explained adding "It's a huge honor!"
Jobe was born in Waco, Texas and grew up in the church before going on to college and obtaining a degree in pastoral studies and psychology. In addition to singing and songwriting, the acclaimed Christian artist is passionate about her work as a Worship Leader, which began when she was just 13.
"My Dad and my Mom were in full time ministry at our church and Dad was the youth pastor so I kind of had the inside way of getting in. I think on my 13th birthday I could start singing on the youth worship team and … I just fell in love with the presence of God," she said adding "I knew I wanted to do whatever would allow me to be in the presence of God the most."
Jobe has been a worship leader at Gateway Church in Texas for 13 years and she touched on the importance of local church.
"I love Gateway I've been there for 13 years and it's just good to have local church. You know it's fun to travel and do what I do but it's always so good to go home and connect with everybody," said Jobe.
"You know the stories of people that are worshipping and what their sacrifice of praise is … you're dealing with people who week in and week out are exhausted and tired and you're [going through] life with them when you're in local church it's powerful," she added.
Jobe shared some words of wisdom as to how believers can better incorporate faith into daily life in order to experience more spiritually awakened lives, even in the midst of adversity.
"I think it takes a lot of life experience. There's so many things we deal with and you can either get jaded or you can draw closer to Jesus. One of them gives you life and one does not. I just know that trusting the Lord and surrendering our lives to His purpose and His plan and knowing that He's got a reason that we're walking through pain [is reassuring]," she explained.
"Some people say 'that doesn't make sense why would God want me to walk through this pain or walk through this hardship?' But in my personal life every single [struggle] I've walked through ... trusting the Lord and just surrendering to Him … through my pain or through my tears just saying 'I don't know what you're up to but I trust you' - it does something to shift the atmosphere in my heart," she said adding "and He does get us through it [and] our faith is strengthened. Will we ever fully understand why we walked through [pain]? Maybe not, but it draws us closer to Jesus in the midst of it."
FOR MORE INFO ON KARI JOBE'S LATEST ALBUM 'MAJESTIC' CLICK HERE