Kate Middleton Gets Pregnancy Advice from Alicia Silverstone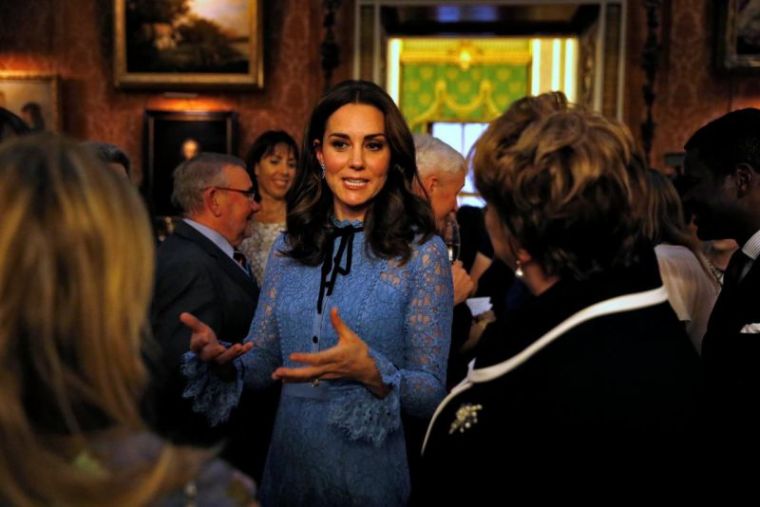 Alicia Silverstone has reached out to Kate Middleton after hearing that the latter has been suffering from a severe form of morning sickness due to her pregnancy.
According to OK!, the "Clueless" actress sent a personal letter to the duchess, as well as a copy of her book. Silverstone recently released a book titled "The Kind Mama," a guide to expecting mothers. News of Middleton's difficult pregnancy has surfaced, following the announcement that she would give birth to her and Prince William's third child this April.
It was revealed that for the past month, the Duchess has been battling Hyperemesis Gravidarum, a severe form of morning sickness. PEOPLE reports that her illness was debilitating enough that she missed taking Prince George, 4, to his first day of school. Prince William reportedly accompanied their son to school in her stead. She was also forced to cancel her public duties due to her condition.
In her letter, Silverstone congratulated Middleton with the impending arrival of her baby. She then expressed her hopes that the book would help her in any way. Silverstone said that she wrote it to share the inspiring stories of women on pregnancy, birth, and motherhood. According to her, she consulted with medical experts before compiling everything.
"This was in stark contrast to what we've come to accept as normal: having a hard time with fertility, suffering through pregnancies full of ailments, suffering through less than ideal deliveries, and the list goes on! ... Ultimately, my hope for you is the same for all women who read this book: That you feel like you have a trusted resource and fellow mama to guide and reassure you along the way," says the letter, as reported by OK!.
In related news, the Duke and Duchess of Cambridge are reportedly looking for senior communications officer who will handle the daily management of "news flow to the media, communicating with audiences via traditional, digital and social media." Aspirants are expected to have extensive experience in the field. Those interested can apply until Oct. 26.