Ken Ham Wins Million-Dollar Religious Freedom Case for Ark Encounter Theme Park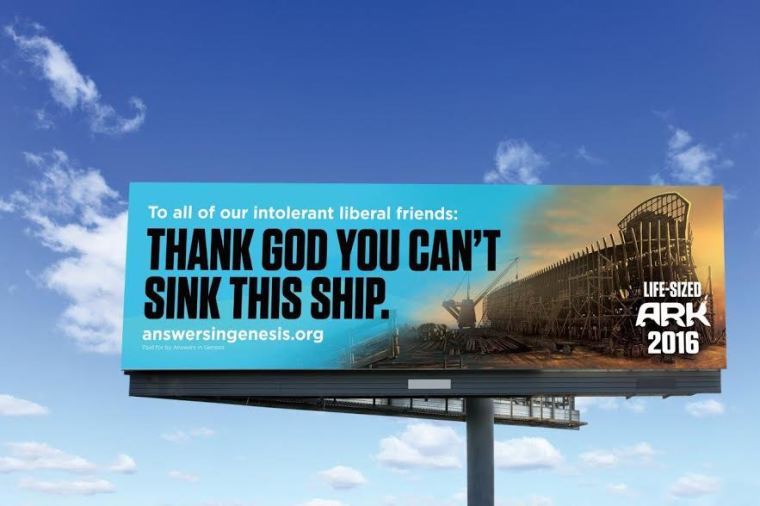 Answers and Genesis has declared a major victory in its legal case against the state of Kentucky after a federal judge ruled Monday that officials violated the group's First Amendment rights by denying it participation in a sales tax incentive worth millions.
The Miami Held reported that U.S. District Judge Gregory Van Tatenhove ruled in his decision that Kentucky's Tourism Cabinet cannot exclude the Ark Encounter from the tax incentive because of its "religious purpose and message."
Following the decision, AiG CEO and President Ken Ham declared "victory for the free exercise of religion in this country."
"Atheist organizations and other secular groups have been falsely claiming that AiG/Ark Encounter should not receive a facially neutral tax incentive in Kentucky because of our Christian message," Ham said in a follow up message on Facebook.
"They have also been wrongly stating that AiG would be breaking the law if we used a religious preference in our hiring at the future Ark. AiG has responded many times to their bogus claims, charges which are nothing more than the secularists' blatant desire to see religious discrimination be practiced against AiG. Such discrimination against Christianity is growing across America," he added, directing readers to more information about the issue on the AiG website.
The Ark Encounter, which is a life-sized Noah's Ark theme park, is set to open July 7 in Williamstown, and cost nearly $90 million to construct.
AiG sued Kentucky in February 2015 after state officials denied it participation in the sales tax tourism incentive that could have been worth up to $18 million, arguing that the Ark Encounter would be an extension of AiG's Creationist ministry.
Van Tatenhove explained in his decision that the tourism incentive "is neutral, has a secular purpose, and does not grant preferential treatment to anyone based on religion, allowing (Answers in Genesis) to participate along with the secular applicants cannot be viewed as acting with the predominant purpose of advancing religion."
Ham, who is also the CEO and President of the Creation Museum in Kentucky, said that his organization took the state to court "for the sake of Christian freedom in the nation."
"AiG wanted to ensure that the U.S. Constitution and its First Amendment's guarantee of freedom of religion would be upheld. The federal judge ruled late Monday, and it's a victory for AiG. Really, this court decision is precedent-setting and a triumph for the First Amendment's promise of the free exercise of religion in America," he added.
Groups such as Americans United for Separation of Church and State put pressure on the state last year to keep denying the Ark Encounter the tax incentives, arguing that it wants to "prevent taxpayer dollars from being used to unconstitutionally finance a religious ministry."
Ham has denied those suggestions as well, insisting that "absolutely no unwilling taxpayers will see a single penny of their tax dollars go toward the Ark Encounter."
"The tax incentive program refunds a portion of the sales tax collected from those who voluntarily chose to buy a ticket to tour the Ark Encounter," he added.