'Left Behind' Sequel Could Feature the Return of Nicolas Cage as Pilot Rayford Steele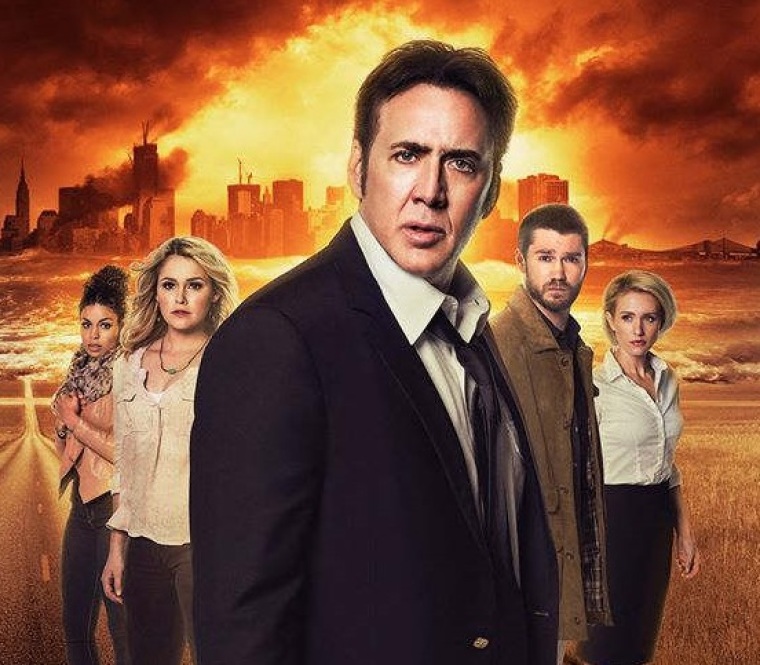 Correction appended
Actor Nicolas Cage starred in the remake of the wildly popular "Left Behind" movie last year and with a sequel recently announced, he may or may not return to reprise his role as pilot Rayford Steele.
David Heimbecker, the Vice President of Marketing at Cloud Ten Pictures, the studio responsible for bringing "Left Behind" to the big screen discussed the possibiliy of him returning in a recent interview with The Christian Post.
Heimbecker told CP that three of the actors, whom he did not reveal, are under contract and will return for the sequel. Getting Nicolas Cage to come back to reprise his role as pilot Rayford Steele will be a bit more difficult.
"Nicolas Cage does not sign individual contracts," Heimbecker said. "Our plan would be to discuss [this film] with many people, including Nicholas Cage. He questions whether he's interested or not and whether we can come to an agreement, obviously."
The studio plans to bring back as many of the existing cast as possible for "Left Behind 2."
The "Left Behind" films are based on the wildly popular book series of the same name penned by authors Tim LaHaye and Jerry B. Jenkins. The movies are written by Cloud Ten Pictures co-founder Paul Lalonde who has a passion to tell these stories, according to Heimbecker, who discussed how Bible prophecy actually brought Lalonde to faith in Jesus Christ.
"The key moment in his life was actually brought about because of Bible prophecy," he said. "His brother and his sister we're always telling him about Christ. It was when he started to get involved in Bible prophecy — that's what actually brought him to Christ."
Lalonde produced both the original straight to DVD trilogy and the new movies. His passion, along with Heimbecker's, has led to the crowdfuning Indiegogo campaign, which they hope will allow them to release the "Left Behind" sequel by July or August.
"Left Behind" starring Nicolas Cage and Chad Michael Murray is available on DVD. The original trilogy that starred Kirk Cameron is also available for purchase wherever movies are sold.
Correction: Thursday, April 16, 2015:
An article on Wednesday, April 15, 2015, about the "Left Behind Sequel, reported that Cloud Ten Pictures had reached out to Kirk Cameron for a role in its 2014 film "Left Behind" and that he turned it down. The studio's VP of Marketing David Heimbecker reached out to The Christian Post on April 16, 2015 to state that the studio had in fact never reached out to Kirk Cameron for a role in the film and that he was mistaken in his original statements made during an interview discussing the "Left Behind" sequel. In addition, Heimbecker was labeled as a producer for Cloud Ten Pictures in the article's headline, however, his official position is VP of Marketing.