Kirk Cousins Says Faith Biggest Influence in Career, Reason for Turning Down $53M Contract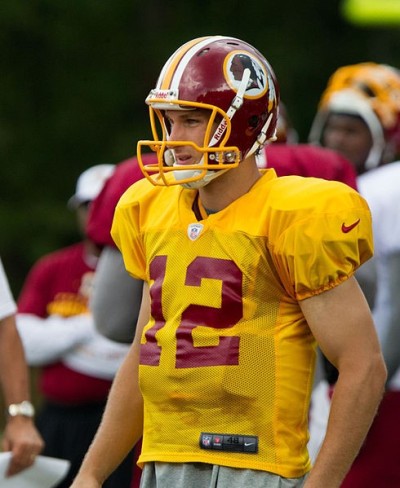 Kirk Cousins is citing his faith as the ultimate reason he is turning down a long-term deal with the Washington Redskins, insisting that he wants to follow God's plans for him.
Instead of committing to sign with the Redskins for the next few years, the 28-year-old Christian quarterback opted to sign a franchise one-year deal with the team. After sports reporter Will Brinson revealed that Cousins was offered a long-term contract with a guaranteed $53 million, the QB explained the importance of hearing from God about his career moves in the next few years.
In a CBS radio report Tuesday, Cousins opened up about his faith influencing his career decisions.
"First of all, what rarely ever gets reported is that ultimately this decision is not about anything more importantly than my faith," Cousins said. "My faith is ultimately driving this decision. Do I feel like the Lord is leading me to make this decision or that decision and where does he give me peace?"
Throughout the years, the QB has been vocal about his belief that God brought him to Washington, D.C., to play for the Redskins. He echoed those sentiments on the CBS radio show.
"He brought me to D.C. then. He had a plan for me," Cousins said. "I didn't know if it was going to be for football or for something else, but he placed me in Washington, D.C. for a reason. I believe that with my whole heart, and as a result, I was content to be patient and allow time to reveal that and to continue to just wait on the Lord."
While some may not understand his decision to not commit to a long-term football career with the Redskins, Cousins said he is trusting in the Lord.
"He's done far more in my five seasons here in Washington than I ever thought he would," Cousins said. "And so here I sit and people are saying, 'it appears to be a dead end. After this year, what's going to happen to Kirk?'"
"And I would say it's the same answer: I'm trusting the Lord."
In a previous CBN report, Cousins revealed that he hopes to be more than just a leader on the football field. He wants to be a man that can lead people to Christ off of the football field as well.
"I do think naturally I am a leader. I believe that leadership at the end of the day is influence," he said. "... I think that more than anything as a Christian I want to be able to influence my teammates for Christ and that's not going to change."