Kirk Franklin Criticizes Pastor Who 'Wants People to Buy Him a Private Plane;' Says It's Passing 'Greeds' as 'Needs'
Gospel star Kirk Franklin fired wincing shots at "a pastor who wants people to buy him a private plane" Monday, the same day popular televangelist Creflo Dollar abandoned an appeal to the public to help him purchase a $65 million luxury G650 airplane for his ministry.
"When a pastor wants people to buy him a private plane while a missionary in Somalia bathes children with sores, that's a shortage of character. When I camouflage my 'greeds' to look like 'needs,' that's a shortage of character," wrote Franklin in a blog post on Patheos titled "The High Cost of Character."
As public outrage grew last Friday over an appeal from Dollar, who is founder of World Changers Church International, to raise $65 million from 200,000 people to purchase a luxury Gulfstream G650 airplane, his ministry confirmed that he was traveling "commercial."
Things got even worse Monday as word of the campaign, which was first reported by The Christian Post, grew even louder forcing Dollar's ministry to put an end to the donation request.
"There is no campaign right now," said Juda Engelmayer of 5W Public Relations, which represents Creflo Dollar Ministries, in an interview with CP Monday. The website hosting the campaign page was also deactivated.
Despite ending the campaign, however, Engelmayer further explained that while Dollar was now focused on preaching about Jesus and the Bible and was looking to move on from the fiasco, if he comes across a "properly priced" jet he is still open to acquiring it.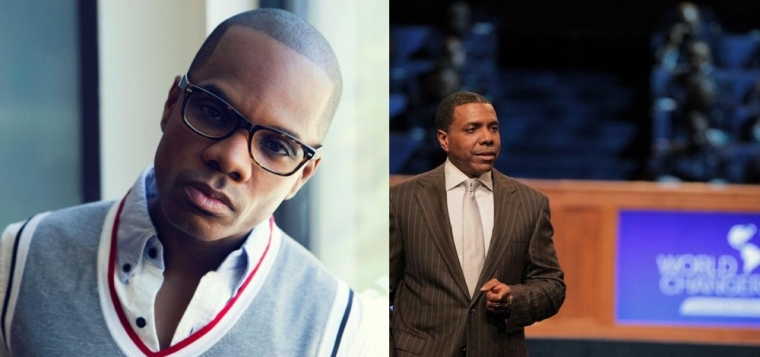 In an op-ed in the Grio on Friday, cultural critic Andre Kimo Stone Guess likened Dollar to hip-hop stars Sean "Jay-Z" Carter and Kanye West, and called the request "absurd."
"Preachers of the prosperity ministry like Creflo Dollar in many ways parallel high priests of hip-hop like Sean 'Jay-Z' Carter and Kanye West. Both prey on their followers to elevate their own lifestyles and fortify their personal kingdoms," wrote Guess.
"This rises to the level of the truly absurd and sounds more like a rap verse that would come from Jay-Z or Kanye West who both by the way have blasphemous nicknames connoting them to God the Father (J-Hova) and his son Jesus Christ (Yeezus) respectively. Isn't it ironic, or maybe not, that a preacher has a monetary moniker and rappers want to be connected to the divine," he continued.
"Jay-Z, Kanye and their ilk have been spreading their own insidious brand of the prosperity ministry through their music and lifestyle brands. Their audience is much wider than the black community, but nonetheless they prey on the same group that the prosperity preachers target," he added.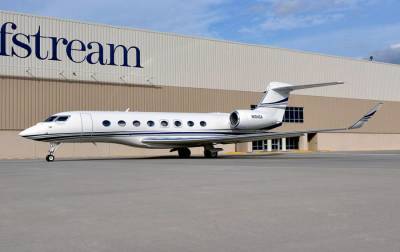 Despite Dollar's critics, however, many of his followers still believe that he will get his jet.
"There is no lack of resources and funding. God moves through people. Creflo A. Dollar has jet faith, some have airline ticket faith. I'm not mad at him for asking for it. People will support him for sure. The plane he has almost crashed while he and his staff were on board. So he wants to purchase a new one. I get it. Someone else's riches doesn't necessarily equal someone else's poverty," wrote Joy Jenkins on Dollar's Facebook page Friday.
"He didn't say that in the Bible it says to give him a jet. He asked that those with a heart to give who believe in what God is doing through that ministry will give. There's truly nothing to debate. God promises to give us the desires of our hearts. The blessings of the Lord maketh rich and adds no sorrow. We have not because we ask not. If you don't want to help, that's fine. To tear the man apart bc (sic) he asked ... is NOT of God. Creflo will get the plane. Rejoice when his testimony is soon shared with the world!" she noted.