Kong Hee's City Harvest Church Sending 3 Relief Teams to Japan: 'God's Light Shines in Midst of Darkness'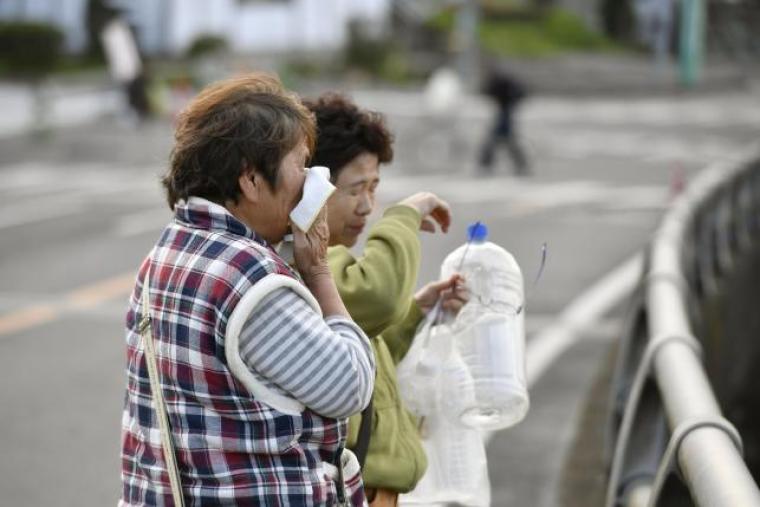 Pastor Kong Hee of Singapore's City Harvest Church says his congregation is sending at least three relief teams to Japan to assist in recovery efforts just days after twin earthquakes killed 42 people and destroy a church his team preached at just weeks ago.
"On the night of 14 April, a powerful earthquake measuring 6.5 on the Richter scale shook the southern Japanese island of Kyushu. The epicentre is at a distance of 7 km from the city of Kumamoto. My wife, Sun [Ho,] and her team were just there two weeks ago ministering at Kumamoto Harvest Church, an amazing church led by senior Pastor Rev. Yoji Nakamura," Kong wrote on Sunday in a Facebook update.
"In the town of Mashiki, near the epicentre, buildings and homes have collapsed. 44,000 people were evacuated. The church in Mashiki has completely collapsed, and the senior pastor's family members are currently hospitalized," he added.
The quake in question was only one in a series of aftershocks that have killed a total of 42 people so far, Reuters reported, with over 30,000 rescue workers currently looking for survivors. The devastation has forced major manufacturers around the country, including Toyota, Sony and Honda, to close factories.
"There are still missing people. We want to make further efforts to rescue and save people and prioritize human lives," Prime Minister Shinzo Abe told the parliament.
Although Japan's atomic regulator declared three nuclear plants in the region safe, all commercial flights to Kumamoto airport have been canceled. What is more, food is in short supply in a number of affected areas as roads have been cut off by landslides.
Kong, who last week stated that he expecting to see a notable Christian revival in the largely atheistic country, said that members of Fukuoka Harvest Church and Kumamoto Harvest Church, affiliated with his CHC ministry in Singapore, have joined together to help in disaster relief work.
"CHC will be sending at least three teams of disaster relief workers to assist in the town of Mashiki. Our first team, led by Rev. Kenneth Sim and Naomi Matsuda, has arrived this morning and they have been working very hard. Please pray for their safety," he added in his message.
"God loves Japan. Let us keep interceding for the people and nation of Japan. God is a good God. May His light shine brightly in the midst of the darkness."
Last week, Kong said the Japanese people are "hungry" to receive Jesus Christ.
"We have a deep love for Japan and for our beautiful Japanese brothers and sisters-in-Christ. Their hearts are so hungry for the Lord Jesus and His Church. They are believing that God is opening up Heaven and pouring out His Holy Spirit afresh upon this generation," Kong said about his ministry trip.
"Sun and I were so stirred and moved in our spirits. We can hear the sound of revival in our hearts, and sense that the harvest is definitely ripening," he added.