Kordell Stewart With Ex-Girlfriend Night Before Porsha Divorce Filing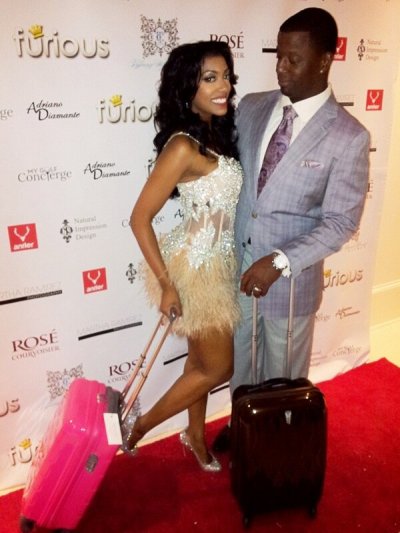 Kordell Stewart was photographed spending time with his ex-girlfriend the night before he filed for divorce from estranged wife Porsha.
The former NFL star was seen enjoying a night out with ex-girlfriend Tania Richardson and their son Syre at Dave & Busters video game arcade restaurant in Marietta, Ga. Onlookers described Stewart, 40, as looking "stressed out" during what they claim looked like a serious conversation between the pair, according to TMZ.com, which published the photos.
Kordell abruptly filed for divorce from Porsha, who is his wife of almost two years, on March 23, and the "Real Housewives of Atlanta" star was reportedly blindsided by the filing. In a Statement the 31-year-old reality TV star's rep described her as being "disappointed" in Stewart.
"Mrs. Stewart is disappointed about her husband's recent filing for divorce. Mrs. Stewart had held off on filing for a divorce herself and remained committed to the marriage because Mr. Stewart promised to work on the marriage with her," Porsha's rep told Yahoo OMG!
"Instead, he misled her and she found out about the filing in the media. Mrs. Stewart hopes to resolve these personal issues privately with the support of her family, friends and strong faith," the representative added.
The estranged couple was often seen arguing on the "Real Housewives" show, and raising a child was often at the root of their recurring problems. Porsha, who has no children, wanted to be a mother and also have a career, but Kordell often pressured her to choose one or the other.
"Porsha has dreams and ambition, but her man was just too damn controlling and wanted her home all the time, cooking and cleaning and doing chores," the source told HollywoodLife.
"They don't have any help at that house and its gigantic. He made her do all the work and I think she got tired of it all and confronted him," the source continued.