Kyle Glover Brain Dead: Usher's Son's Medical Condition Explained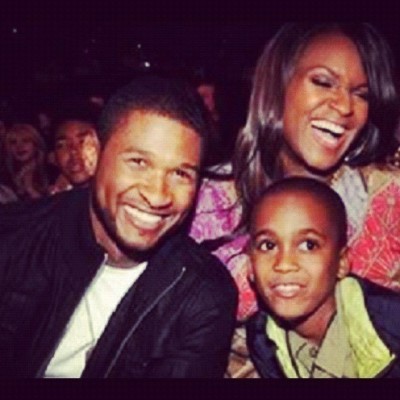 Usher's son, Kyle Glover, has tragically been declared brain dead on Sunday following a horrific jet ski accident. The 11-year-old was airlifted to Children's Healthcare of Atlanta but has recorded no brain activity since that time, according to various reports.
Glover's reported condition, "Brain Death," is the term used when firstly all brain activity stops permanently, secondly the patient is in a coma, and finally when the person is no longer breathing by themselves.
A definition of "Brain Death" in children contained in the journal "Pediatrics" states that it is a "clinical diagnosis based on the absence of neurologic function with a known diagnosis that has resulted in irreversible coma."
The Pediatrics' guidelines confirm that for an official diagnosis of Brain Death, there must be all three of the following at the same time; a coma, apnea (breathing ceases), and no brain activity.
The diagnosis differs from a "Vegetative State," in that those in a vegetative state have been known on rare occasions to "wake up" from their condition, whereas there has never been a recorded case of anyone diagnosed with "Brain Death" coming out of their condition. The same goes for those diagnosed as in a "Coma"; it is not unusual for those in comas to "wake up" and even in some cases make a full or partial recovery, but again "Brain Death" seemingly indicates this will not happen.
The official cause of "Brain Death," according to the U.S. Department of Health & Human Services, is a "starvation" of oxygen to the brain. This results in the death of brain cells.
Those diagnosed with "Brain Death" have often recently suffered an incident such as a stroke, or trauma to the head, which is the case for Kyle Glover.
A person can be declared "Brain Dead" but still have a heartbeat and appear to be alive. However, usually they are only being kept alive by a ventilator, which if switched off will see the patient pass on.
Glover was tragically hit in the head by a jet ski as he played with a friend in Atlanta's Lake Lanier. He was knocked unconscious and airlifted to a nearby children's hospital, but doctor's declared him "Brain Dead" on Sunday.
He is in fact Usher's stepson, through his marriage to Tameka Foster - who is now his estranged wife. The pop singer has been by his stepson's side without leaving since Friday evening, and it was reported Usher chartered a plane for Foster to travel to the hospital as quickly as possible in the aftermath of the tragic incident.
Usher's Ex Wife Tameka Foster Son Declared Brain Dead After Jet Ski Accident