Churches Are Using Pokémon Go as Evangelism Tool to Catch Them All, Says Hunter Frederick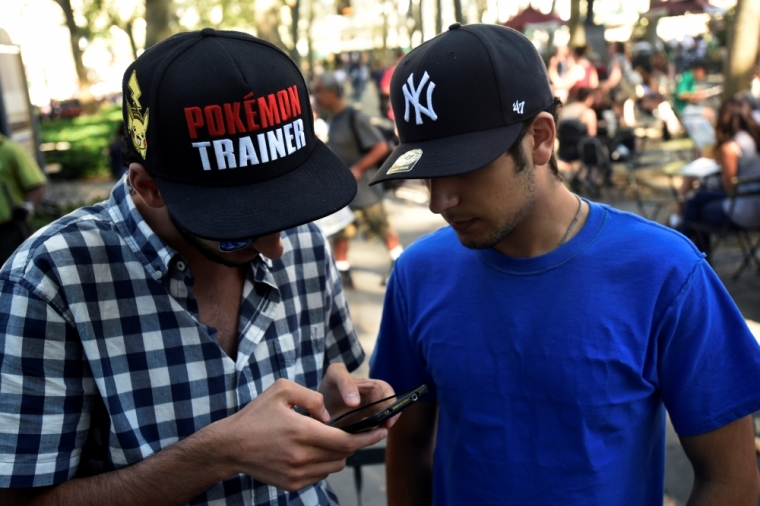 Pokémon Go is the latest mobile game craze and Christian public relations expert Hunter Frederick says as thousands try to virtually catch their favorite Pokemon, many churches are capitalizing on the floods of people who are traveling to their parking lots to find Pokemon.
The value of Nintendo's business has doubled since the release of Pokémon Go and according to Frederick, so has the traffic in church parking lots throughout America. The aim of Pokémon Go is to catch a virtual Pokémon that has been superimposed into the real-world. As users move around a virtual map on their smart phone while they walk through the real world, they can capture creatures and then train the Pokemon and battle them against others at Poké Gyms.
Poké Gyms are actual landmarks where players congregate and play around each other. Frederick told The Christian Post that given the number of people who've been randomly showing up around churches throughout the country, he believes church staff should use it as a ministry moment to share Jesus through acts of kindness and hospitality.
Available in more than 30 countries, including Canada and now Japan, Pokémon Go has made it into even one of the largest churches in America, Pastor Joel Osteen's Lakewood Church in Houston, Texas, said Frederick.
Frederick told CP that he's spoken to staff at many large churches around the country and all of them have noticed an increase of traffic in their parking lots. The congregation he's a member of actually put a cooler of bottled water outside with a sign saying: "Get your Pokémon and a free bottle of water."
Whether it's sharing water or tracts at these church "Poké Stops," Frederick believes it's a huge opportunity for Christians to interact with those who might not come through their doors on Sundays.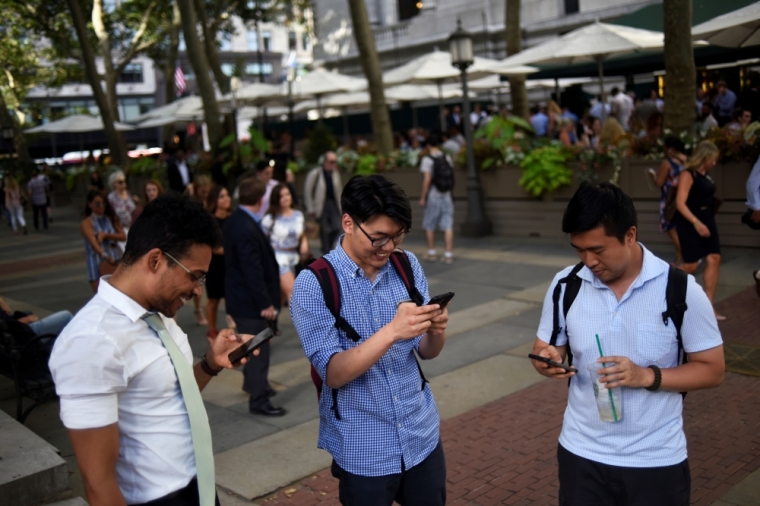 The following is an edited transcript of Frederick's interview with CP in which he explains why he's getting involved in helping churches use Pokemon Go to their advantage.
CP: What are strategies that churches can use to witness to these gamers?
Frederick: Free bottles of water are a huge hit! Changing your church sign to acknowledge that you know your church is a Poké Stop and saying that all are welcome is also being done. One church we worked with is staffing the parking lot with volunteers who are offering free water and snacks. This also creates real-life opportunity to share the Gospel.
CP: What churches are participating in this parking lot evangelism?
Frederick: Churches of all sizes! A church with 300 people to a church of 10,000. I've seen many creative ways based on the size of the church and location. Lakewood Church, I know, is taking great advantage of the game.
CP: The Pokémon phenomenon is taking over. For some it can be frustrating to see how easily people get swept up in a game but they won't chase after God. How can Christians use this to their advantage?
Frederick: I think we see a lot of churches taking advantage of the smartphone craze. Churches are now developing apps to keep people engaged. One of our clients is rolling out an app at their church that allows churchgoers to interact with the message. Slides that are on the big screens will now show up on their phone, Bible verses with cross reference ability and video illustrations are all now being pushed to individual phones. Finding ways to use the technology and not ignore it is critical.
CP: I know you spoke of Churches using this as an evangelism tool but how do you really get the attention of people who are focused on a game?
Frederick: Most of the church Poké Stops we've seen are all in the parking lot and not in the actual church. This means that the temptation to catch Pokémon while hearing your Sunday message is minimal. You physically have to be outside in the parking lot to really interact with the game.
CP: Do you think this is a means of distraction for people in times like these?
Frederick: I don't think this is any more of a distraction than football season or overworked schedules. If we all looked at our lives we would find dozens of distractions keeping us from getting closer to God.
CP: What advice do you think people should give to their youth groups and young adults who are playing this game?
Frederick: I am a volunteer youth worker at my church and we use it! Most of our students aren't distracted by the game when it's "church time," but it creates real community with their friends after youth group. For years, churches have avoided change, we are losing people by not meeting them where they are at. Instead of avoiding the game, thinking that it's another distraction for the youth, find ways to incorporate it. That might mean something as simple as your pastor acknowledging the craze from the pulpit and making a joke about it. For some youth groups that might mean their pastor getting in on the craze and having a "game night" one night after youth group.
For more information on Frederick and his Pokémon initiative check him out on Twitter @hunterfrederick