Lauren Scruggs and Jason Kennedy Dating? Model, E! Host's Relationship 'Very Casual' (PHOTO)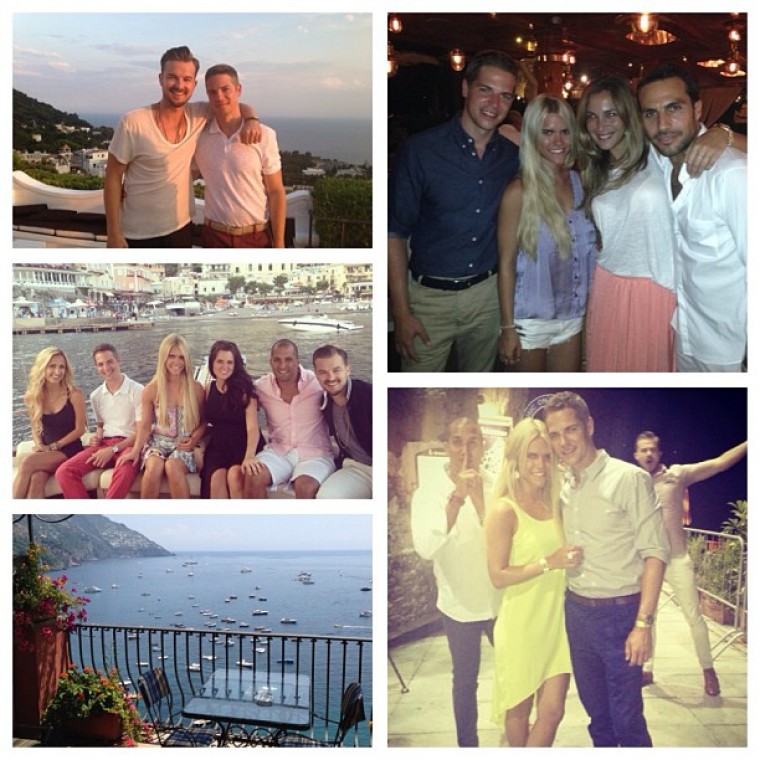 Lauren Scruggs, the fashion blogger and model who almost lost her life in a plane propeller accident, has reportedly found love after the tragic incident with reports claiming she and E! News correspondent, Jason Kennedy, are dating.
The 25-year-old's story touched the nation in 2011 when it was revealed that she accidentally walked into a spinning plane propeller after viewing Christmas lights with a friend. Scruggs suffered horrific injuries during the accident however her faith in God ultimately pulled the LOLO magazine editor-in-chief through and she is happily moving forward with her life.
Scruggs and Kennedy, 31, have been dating "for the past few months," but "it's very casual still," a source told Us magazine.
The couple has reportedly attended various events together in recent months and more recently they vacationed together in London for Scruggs' July 18 birthday.
"A special day with a special girl. Happy Birthday @laurenscruggs," Kennedy tweeted July 18 alongside a photograph of the pair celebrating with friends.
In August 2012 Scruggs opened up about her road to recovery after losing her left eye and hand and she revealed that the tragedy only reinforced her faith in Christ.
"Spiritually, I've just learned to live by faith and not by sight,'' Scruggs previously told "Today's" Savannah Guthrie. "Even though I've lost my left eye, I've just realized that the Lord has a strong purpose in it, and I need to use that.''
In March 2012 Scruggs, who is a native of Texas, reached a private settlement agreement with the plane's insurer, Aggressive Insurance Services.
The devout Christian, who now wears a prosthetic eye, has made a miraculous recovery since the accident and she previously thanked the public for ongoing support.
"I don't know how to thank each one of you, properly, for so much love during this difficult incident in my life. My heart is so grateful beyond what I could ever imagine," Scruggs wrote in a statement posted on her website.