Leaked Document Shows Trump Planning to Roll Back Obama-Era Contraception Mandate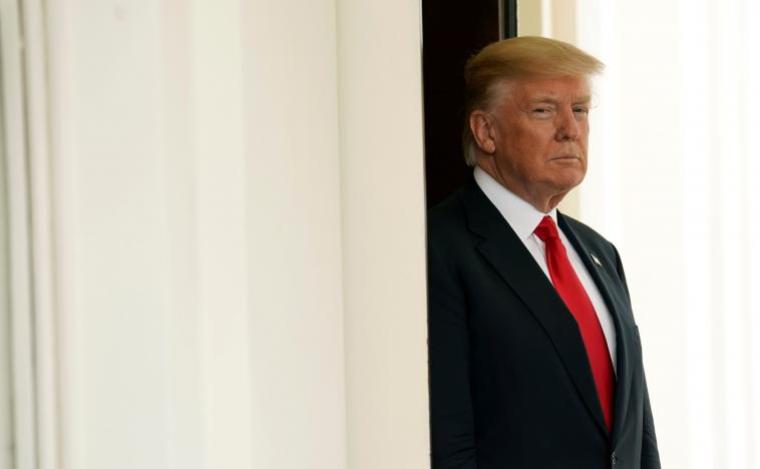 The Trump Administration is looking to roll back the regulations of former President Barack Obama's controversial Health and Human Services contraception mandate, according to a leaked government document obtained by Vox.
The 125-page draft, posted online by Vox on Wednesday, looks to make it easier for companies and nonprofits to be exempted from the mandate, which critics considered a curb on religious liberty.
"The United States has a long history of protecting individuals and organizations with objections based on religious beliefs or moral convictions from requirements imposed in the regulation of healthcare," noted the leaked draft's summary.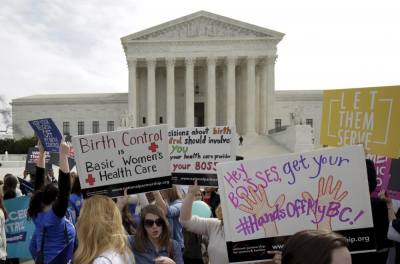 "These interim final rules expand exemptions for religious beliefs and moral convictions for certain entities or individuals whose health plans may otherwise be subject to a mandate of contraceptive coverage through guidance issued pursuant to the Patient Protection and Affordable Care Act (ACA)."
The leaked draft went on to note that while it would make it easier for groups to seek an exemption to the HHS mandate, the regulations will not be completely removed.
"These rules do not alter the discretion of the Health Resources and Services Administration (HRSA), a component of the U.S. Department of Health and Human Services (HHS), to maintain the guideline requiring contraceptive coverage where no such objection exists," continued the draft's summary.
"These rules also leave the accommodation process in place as an optional process for certain exempt entities who wish to use it voluntarily. These rules do not alter multiple other Federal programs that provide free or subsidized contraceptives for women at risk of unintended pregnancy."
During the Obama Administration, the federal government attempted to implement a preventive services mandate that required various employers and groups to provide healthcare coverage for items like birth control and abortifacient drugs, even if those entities were morally or religiously opposed.
The HHS mandate garnered a wave of lawsuits from various groups, ranging from a small catholic nonprofit called the Little Sisters of the Poor to a multistate crafts retail giant run by evangelicals called Hobby Lobby.
Most of the lawsuits resulted in victories for those seeking exemptions from the mandate, with many successfully invoking the Religious Freedom Restoration Act.
The leaked draft compliments President Donald Trump's religious freedom executive order, signed on May 4, that mentioned the need to better protect religious groups from the mandate.
"The Secretary of the Treasury, the Secretary of Labor, and the Secretary of Health and Human Services shall consider issuing amended regulations, consistent with applicable law, to address conscience-based objections to the preventive-care mandate promulgated under section 300gg-13(a)(4) of title 42, United States Code," noted the executive order in part.
"The Founders envisioned a Nation in which religious voices and views were integral to a vibrant public square, and in which religious people and institutions were free to practice their faith without fear of discrimination or retaliation by the Federal Government."