'Least Religious Nation in Western World' Opens First Atheist Cemetery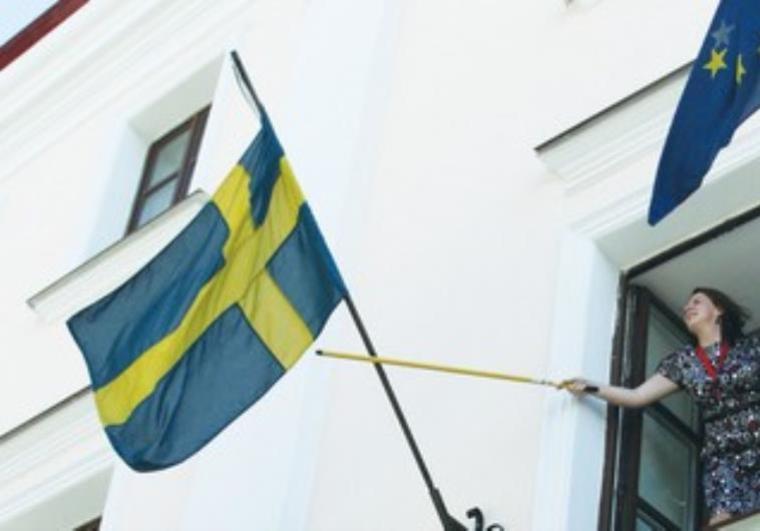 Sweden, sometimes referred to as the "least religious nation in the western world," is opening up its first ever atheist cemetery, which is devoid of any and all religious symbols.
The Local reported on Wednesday that the graveyard is opening in Borlänge in central Sweden, and was prompted by the idea of local teacher Josef Erdem.
"There's a place on this earth for everybody and we shouldn't be limited in how we choose to live or how we choose to be buried," Erdem said.
The cemetery is not only for atheists, as it would accept religious people to be buried there too, as long as they agree beforehand to forgo religious symbols on their graves.
Church of Sweden representatives have agreed to the idea and said that they will help maintain the graves, but will not be involved in other stages.
"People can decide for themselves what their graves should look like, but the cemetery will be free of all religious and nationalist symbols," the school teacher stated.
A 2014 study found that nearly eight out of 10 Swedes are either "not religious" or "convinced atheists," making the country one of the least religious nation in the Western world.
The WIN/Gallup International poll at the time found that only China, Hong Kong and Japan have a greater proportion of atheists than Sweden.
"It's a little bit surprising because we have a lot of members," Gunnar Sjöberg, head of communication for the Swedish Church, told The Local back then.
"But then to be a member is not just to do with your personal beliefs. Many Swedes are supporting the social work we are doing, so that is one reason we have a lot of members. People know we need the church in Sweden even if they are not believers," he added.
Sweden's Scandinavian neighbors Denmark and Norway have also been experiencing a huge surge in the non-religious population, when it comes to reported numbers.

Statistics from the Church of Denmark earlier this year showed that at least 10,000 people left the church between April and June alone following a nationwide atheist campaign urging people to question the divinity of Jesus.
Norway also saw a similar effect when the official Lutheran Church created a web page allowing an easy way for people to renounce their membership, with as many as 15,053 members leaving in the first four days alone.
"We will continue to have a broad and open national church. But no one should be a member of a religious community against their will, and therefore I am glad that this self-solution is in place. Those who mistakenly listed as a member of the Norwegian Church or who do not wish to be members can now easily change their status, and it will give us a more accurate registry," Norway Church council leader Kristin Gunleiksrud Raaum said back then.