Lecrae Lands First No. 1 Album on Billboard 200; Releases New Song 'Non-Fiction' in Celebration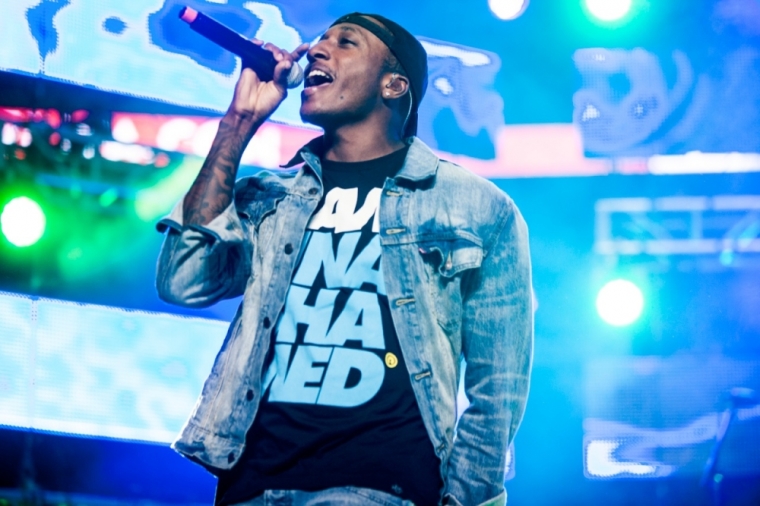 Lecrae landed his first No. 1 album on Billboard 200 with "Anomaly," which sold 88,000 copies in its first week, according to Nielson SoundScan.
This is also the first No. 1 album for his independent Christian label Reach Records, beating out "Gravity," which sold 72,000 units in its first week in 2012.
"Anomaly" is Lecrae's sixth No.1 album on the Gospel charts and the first to top both the Gospel and Billboard 200 charts. It also topped the Christian album chart. This makes Lecrae the fifth artist to hit No.1 in both Christian and Billboard 200, as other artists, such as Chris Tomlin, Toby Mac, LeAnn Rimes and Bob Carlisle achieved the same feat with past projects.
Lecrae is now the only pure hip-hop Christian artist to top the Billboard 200. He's also been able to have the No. 1 album without having a charting single on the all-genre Billboard Hot 100. His overall album sales total 1.4 million.
His label, Reach Records, decided to celebrate the achievement by releasing a brand new Lecrae song titled "Non-Fiction."
"We want to celebrate this milestone with 116 everywhere across the world," the label announced. "You have been a part of the journey God has taken all of us on from the early days until now. Thank you for all the support."
They also broke down the concept behind the song.
"Below is a song called "Non-Fiction" where Lecrae reflects on his journey," Reach Records added. "It's our gift to you. We are excited about the days ahead and glad to share this moment with you."
"Anomaly" is now available on iTunes.