Lecrae to Make Second Jimmy Fallon Appearance on Friday; Promises 'Full Performance' on 'The Tonight Show'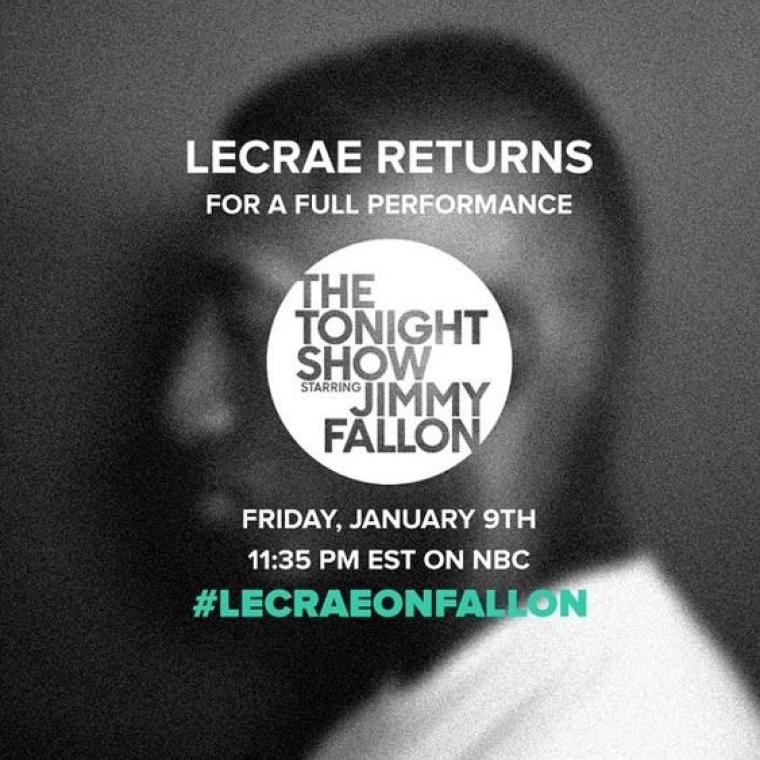 Lecrae announced another appearance on "The Tonight Show" starring Jimmy Fallon this week, exciting fans eager to see a full solo performance on the late night program on Friday.
The "Nuthin" singer became the first Christian rapper to ever hit the late night television series last Sept. This Friday, Jan. 9, will mark Lecrae's second appearance alongside Fallon.
"Guess who's back? #LecraeOnFallon," the rapper shared with over 1.7 million Facebook fans on Wednesday.
The full performance will feature the Grammy Award-winning artist and his new album "Anomaly," which debuted at No. 1 on the Top Gospel Albums Chart in early September. Furthermore, the album also debuted at No. 1 on the Billboard 200 with over 88,000 copies sold in its first week. Adding to Lecrae's rapidly growing success, two songs from the album, "All I Need Is You" and "Messengers," were nominated for 2015 Grammy Awards.
Ahead of his first appearance on "The Tonight Show," Lecrae shared a clip explaining the inspiration behind the lead track on "Anomaly," entitled "Nuthin."
"It was such an aggressive track, I just wanted to say something aggressive and something meaningful," he said in the web exclusive. "And I wanted to articulate that I love music and I love hip-hop, and I love substance in my music, and I wanted this to have some substance. I want hip-hop to have substance."
"I made a battle cry for substance in music," Lecrae added.
The rapper, who is signed with Reach Records, is also well known for songs such as "Grateful," "Lost My Way," and "Walk With Me," among many others. In addition to sharing news of his second "The Tonight Show" appearance, Lecrae revealed a photo taken with Trip Lee and the ATL Drum Academy, a program benefitting inner-city kids.
"So Trip Lee and I got the pleasure of hanging with the ATL Drum Academy," the rapper posted on Facebook on Thursday along with a photo. "Support 'em at ATLDRUMACADEMY.com."
Lecrae will perform on NBC's "The Tonight Show" this Friday. Check local listings.