Lee Strobel Lists Top 4 Reasons to Believe in Jesus' Resurrection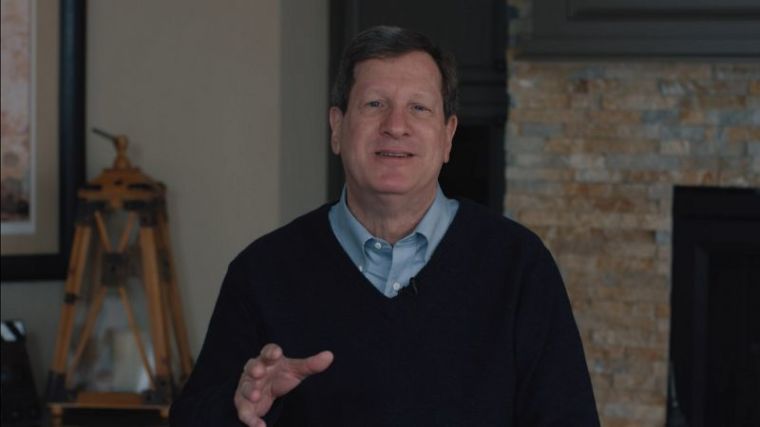 Lee Strobel, the atheist-turned-Christian author behind the The Case for Christ book and movie, has noted that Easter this year falls on April's Fools Day, but said there are four main reasons why people can believe that Jesus Christ did indeed rise from the dead.
"When I was an atheist and legal editor of The Chicago Tribune, I would have smirked at the fact that Easter this year falls on April Fools' Day. Because back then, I thought that anyone would have to be a fool to believe that Jesus literally rose from the dead," Strobel admitted in a video uploaded on Vimeo last week.
Strobel, whose faith journey and two-year investigation into the evidence behind the resurrection is featured in The Case for Christ, is coming out with a new book at the end of March titled, The Case for Miracles: A Journalist Investigates Evidence for the Supernatural.
The author touched upon some of his findings in his latest book, by presenting four important pieces of evidence surrounding Christ's resurrection.
"I found that there is no dispute among scholars that Jesus was dead after being crucified," he began.
Next, he pointed to early reports of the resurrection.
"Reports that come so quickly, you can't just write them off as being a legend," he argued.
"We have one report of the resurrection, including named eye-witnesses, that has been dated back by scholars to within months of the resurrection of Jesus. That is historical gold."
Third, he focused on the empty tomb.
"I found that even the opponents of Jesus implicitly conceded that the tomb of Jesus was empty," he said.
"And forth, we have nine ancient sources, inside and outside the New Testament, confirming and corroborating the conviction of the disciples that they encountered the resurrected Jesus. That is an avalanche of historical data," Strobel said.
He talked about ancient sources inside and outside the New Testament that confirm the fate of Jesus' disciples and the suffering they were subjected to for proclaiming that Jesus had risen.
"The resurrection of Jesus is not some April Fools' Day joke, it is a historical reality based not on mythology, but a solid foundation of historical truth," he declared.
Strobel's latest book on miracles is said to include interviews with skeptics about supernatural events, as well as "astounding accounts of healings and other phenomena that simply cannot be explained away by naturalistic causes."
"The book features the results of exclusive new scientific polling that shows miracle accounts are much more common than people think," a preview states.
"Many American Christians are embarrassed by the supernatural, not wanting to look odd or extreme to their neighbors. Yet, The Case for Miracles shows not only that the miraculous is possible, but that God still does intervene in our world in awe-inspiring ways," it adds.