Lesbian UMC Bishop Urges Members to Join Prayer Vigil as Church Court Rules on Her Case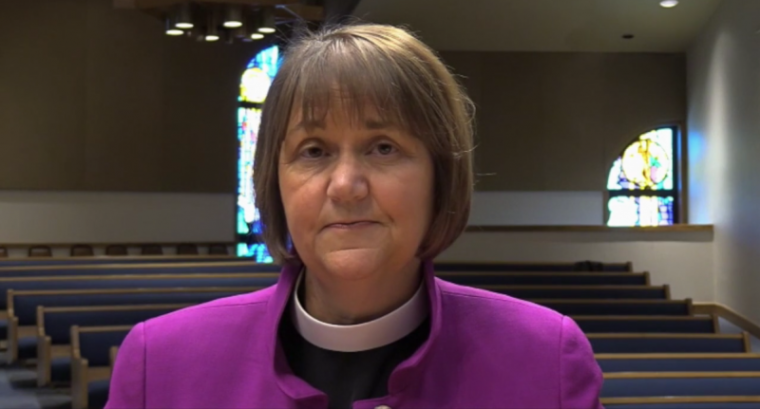 An openly lesbian United Methodist Church bishop is calling on members of the Mainline Protestant denomination to join a daily prayer vigil as the Church's highest court decides if she can remain in her position.
The United Methodist Judicial Council will hear a case later this month regarding whether Bishop Karen Oliveto can remain in her post given that the denomination prohibits non-celibate homosexuals from being ordained.
In a video posted online Tuesday, Oliveto said there will be a call to prayer throughout the regional body regarding the case and the participants.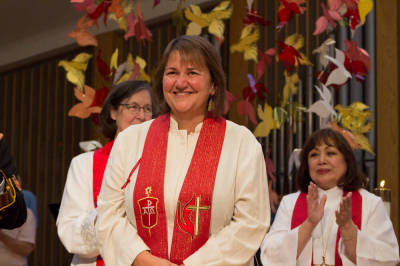 "The ministry teams of the Mountain Sky Area are organizing a prayer vigil beginning on April 23, extending during that time of the Judicial Council meeting and the deliberations, and then concluding on April 30," said Oliveto.
"I invite you to take your turn that we might hold one another and hold the Judicial Council in our prayers."
Oliveto stressed in the video that she was unsure as to how the Judicial Council will decide her case, describing her situation as "a time of uncertainty."
"We don't know what's going to happen on April 28 or 29, but then again, we don't know what's going to happen in the next hour, in the next week, in the next two weeks," continued Oliveto.
"What we know is that God is working God's purpose out. So let us rest in the assurance that God is in this and that God is with us."
Last July, the UMC Western Jurisdiction unanimously elected Oliveto to be bishop of the UMC Mountain Sky Area, a regional body that includes congregations located in Colorado, Montana, Utah, Wyoming and one church in Idaho.
Oliveto's election is historic in that she is the first openly gay bishop of the UMC. She faced several complaints over her election violating the denomination's Book of Discipline.
Last month, the Judicial Council scheduled arguments in the case for the morning of April 25, the opening day of their spring meeting, in Newark, New Jersey.
"The petitioner and respondent in the case will have 60 minutes each to present their oral arguments," reported United Methodist News Service in March.
"Judicial Council [members] will have two 15-minute sessions to ask questions of the petitioner and respondent, with a 15-minute break in between the two presentations."
The debate over Oliveto serving as bishop is part of a broader issue within the UMC over whether the denomination should become more accepting of homosexuality.