LGBT Activists Misusing Bible Verse Galatians 3:28 'Neither Male Nor Female,' Says SES Prof. Nora Hale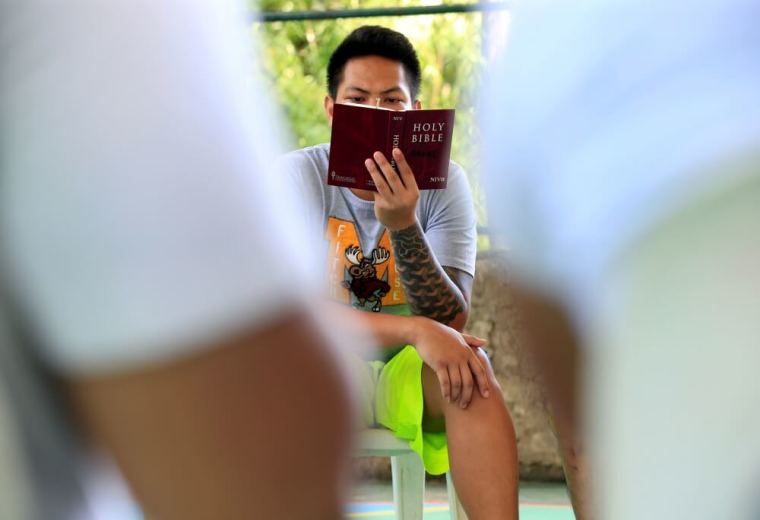 LGBT activists who cite Galatians 3:28 in an attempt to justify transgenderism are corrupting the scripture, says Southern Evangelical Seminary professor Nora Hale.
The verse reads: "There is neither Jew nor Gentile, neither slave nor free, nor is there male and female, for you are all one in Christ Jesus."
"Paul is teaching in Galatia and the Judizers say, 'You know, you need some law with this Gospel.' And Paul is saying, 'No, the law is not a Gospel at all. The Gospel is the Gospel and all of us — Jew, Gentile, male, female, all of us — are level at the foot of the Cross," said Hale, who then proceeded to reference retired Anglican Bishop N. T. Wright during her speech at the seminary's 23rd annual National Conference on Christian Apologetics at Calvary Church in Charlotte, North Carolina, on Friday.
"Paul is a theologian of the new creation and he is always speaking of the renewal and the reaffirmation of the existing creation, never its denial," added Hale, who is dean of women at SES and a member of the seminary's trustees board.
While some Christians who support gender-neutrality and transgenderism have argued that the verse justifies transgender identity, Hale said that such an interpretation is wrong.
From there, she referenced Romans chapter 8, verses 18-30,wherein Paul speaks extensively about the creation awaiting the fulfillment of the promise.
"Humans cannot survive well or long outside of the family structure and were not intended to do so. Stable relationships are more important for human life than most contemporary people realize," she said.
"If we cannot reconstruct stable personal relationships and if human value continues to be sacrificed to some functional value, then the human race will be greatly impoverished."
Hale's remarks about Galatians 3:28 and its proper context are in response to claims made by LGBT advocates like Heath Adam Ackley, a transgender individual who once headed the theology department at Azusa Pacific University in Los Angeles, California.
During a 2013 sermon Ackley came out as transgender, and in comments given to The Christian Post around that time cited Galatians 3:28 as justification.
In addition to Hale, other speakers at the three-day conference will include Norman Geisler, prolific author and a founder of SES; Dr. Richard Land, SES president and former head of the Southern Baptist Convention's Ethics & Religious Liberty Commission; Jay Sekulow, chief counsel of the American Center for Law and Justice; and Josh McDowell, author of the best-selling apologetics book, More Than a Carpenter, among others.