Will Liberal Church Attendance Spike Because of Trump?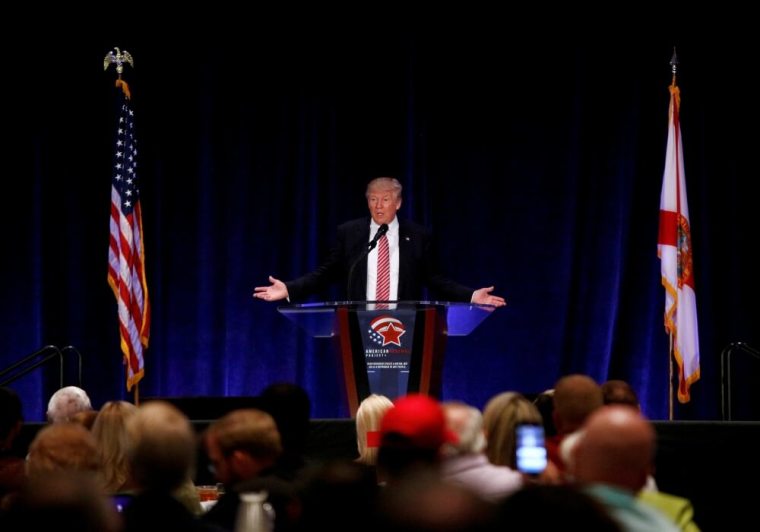 While the debate continues over the exact fallout that will come from the election of Donald Trump, one group may reap an unexpected benefit: progressive Christians.
At a mid-August campaign stop in Florida, Trump told a group of conservative pastors that they would see higher church attendance if he is elected president. It may be liberal churches, however, that see a boost in attendance.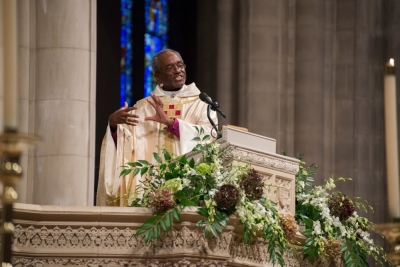 United Methodist Church attendance was about twice the average the Sunday after the election, Emma Green reported Dec. 11 for The Atlantic. 
"Anecdotal evidence suggests other liberal churches from a variety of denominations have been experiencing a similar spike over the past month, with their higher-than-usual levels of attendance staying relatively constant for several weeks," Green wrote.
"... it suggests that some progressives are searching for a moral vocabulary in grappling with the president-elect — including ways of thinking about community that don't have to do with electoral politics."
Bishop John Selders, vice chair of the board for the theologically liberal Religious Coalition for Reproductive Choice, believes that there has been an upsurge in support since Trump's victory.
In an interview with The Christian Post, Bishop Selders said that he believed it was part of a larger trend in American politics, going back at least for the past few decades.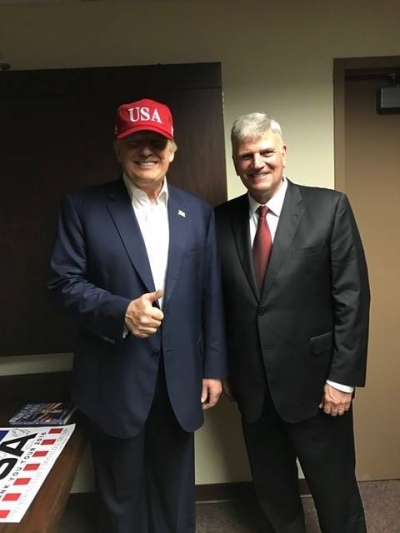 "I think we can take a recent step back into history to see that every time the larger broader secular community makes a swing either to the left or to the right, the religious community in the most broadest way, swings the opposite direction," said Selders.
"It goes kind of back and forth. What we are seeing certainly in preparation to the president-elect's coming into office is the same kind of story."
Selders explained that in his own personal experience, he recalled seeing the Religious Left become more active in response to the election of Ronald Reagan and George H.W. Bush.
Then, according to Selders, when "Bill Clinton was elected, there was a swing to the right of the religious community" as seen with the 1994 GOP takeover of Congress.
While information on the donation numbers for the RCRC were not immediately available, Selders told CP that he believed it was very likely his organization would see an increase in financial support.
If the RCRC were to receive an increase in donations, they would not be the only progressive Christian group experiencing a rise in support.
"Progressive, faith-rooted advocacy organizations, such as Faith in Public Life, Auburn Seminary and Sojourners, have all reported surges in donations and interest in activism since November," reported The Washington Post earlier this month.
"[They] are now organizing to counter any number of Trump's policy proposals. Meanwhile, progressive Christians long absent from Sunday worship are returning to church in droves."
While some question how long-lasting this surge in support will be, Mark Tooley, president of the theologically conservative Institute on Religion & Democracy, does not believe it will have a lasting positive impact for liberal churches.
Tooley, whose organization has kept track of the years-long decline of liberal mainline churches, told CP that typically they are harmed by their involvement in progressive politics.
"Liberal denominations have never benefitted in terms of membership growth from their political activism. Usually the impact if anything is negative," said Tooley.
Regarding progressive Christian advocacy groups, Tooley told CP that they did appear to gain strength during the years that George W. Bush was president.
"What changed in reaction to Evangelical support for Bush was establishment of new Evangelical Left advocacy groups," explained Tooley.
"[They were] funded by leftist secular philanthropies looking to affect Evangelical political perspectives on key issues. These efforts were sometimes effective in influencing Evangelical elite groups."