Liberty University 'Shrugs Off' Concerns Over Openly Gay Choreographer Assisting in Campus Production?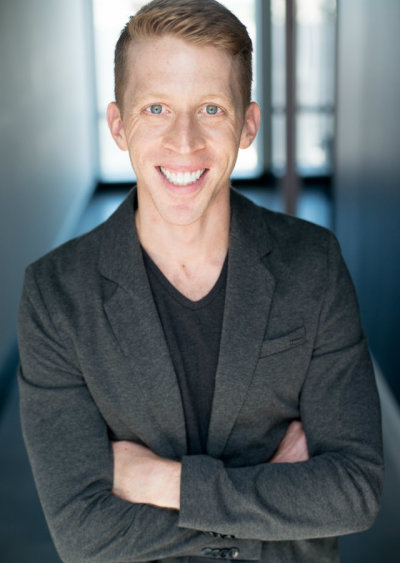 Liberty University, the country's largest private nonprofit university, has issued a statement clarifying its hiring practices after a viral news report revealed that the conservative Christian school's stage company had sought the services of an "open homosexual advocate" for its production of "Mary Poppins."
"For decades, Liberty University has hired only faculty members who affirm the university's doctrinal statement," reads a statement from the Lynchburg, Va., school sent to Patheos blogger Benjamin L. Corey. "The choreographer in question is an independent contractor supplied to the university through a third party association and has never applied for employment at Liberty University and has never been an employee of Liberty. Liberty has never required vendors who provide goods and services to the university to adhere to the university's doctrinal beliefs."
Corey, suggesting that Liberty's hiring of "someone who is openly gay and is a marriage equality advocate" could serve as an example for other Christian organizations, such as World Vision, pointed to a Christian News Network report in which the Southern Baptist-affiliated university "basically shrugged their shoulders and said they hire people on the basis of their ability to do a job, not on the basis of their sexual orientation."
When questioned by the Christian News Network about the hiring of Geoffrey Goldberg to help choreograph its production of "Mary Poppins," Linda Nell Cooper, director of Liberty University's Alluvion Stage Company, told the publication that Goldberg was hired "based on his professionalism and his talent like everyone else."
In its statement to Patheos, Liberty University confirmed Cooper's remarks on its policies regarding independent contractors and insisted that it "has no plans to ever deviate from any of its longstanding policies and procedures for hiring," which include questioning prospective faculty and staff about their doctrinal beliefs and practices.
Some comments from online readers reflected a concern that the presence of an openly gay man on the Lynchburg, Va., campus would "expose" students to "adamant advocacy of homosexuality."
One commenter appeared appalled at suggestions that Christians and LGBT persons should not work together.
"Shunning gay people, forbidding them to interact with Christians by cutting them off is somehow honoring God?" wrote Eric Mccoy, an online student at the university.
Another commenter, Wayne Epley, suggested that critics also should personally abide by whatever standards they would place on Liberty University.
According to Epley: "1. It is 'Mary Poppins,' not a biblical story. 2. Why not hire this person? 3. If you follow the logic that this person cannot be hired to do this, you must make sure you shop where only heterosexual Christians are employed. You must make sure that you hire only heterosexual Christians to mow your lawn, work on your car, etc. 4. If you say, 'But this is a Christian university.' I must ask you this: do you think God holds you to lesser standards than the university?"
Goldberg, a New York-based actor, dancer, singer and writer, has performed in the Broadway production of "Mary Poppins" as well as on the first national tour of the play. His extensive experience also includes work with "Chitty Chitty Bang Bang," "42nd Street," "On the Town," "Grease" and other productions.
In a behind-the-scenes video on the "Mary Poppins" production, Goldberg states how much he has enjoyed working with the Liberty University team.
"The experience working with the students here and with the alumni here and all the cast of 'Mary Poppins' has really been exceptional. It exceeded a lot of my expectations." says Goldberg in the video.
The Alluvion Stage Company, the professional arm of Liberty University's Department of Theatre Arts, states that its mission is "to enrich, educate and entertain our community by providing a superior theatre experience in a wholesome family environment." The company previously has done productions of "Les Miserable" and "Peter Pan."
This year's production of "Mary Poppins" is the Alluvion Stage Company's largest production to date, and reportedly "includes a cast of 40 members and requires about 200 costumes along with several costume changes throughout the show." Performances begin April 11 with engagements running through May.
Liberty University was founded by Jerry Falwell in 1971 as Lynchburg Baptist College, and has since become the largest Evangelical Christian university in the world with an enrollment of 12,600 undergrads and 90,000 online students. Jerry Falwell Jr. is the university's current president.