'Mamma Mia 2' Release Date, Cast, Plot News: Principal Photography Now Underway for Sequel
'Mamma Mia 2' Release Date, Cast, Plot News: Principal Photography Now Underway for Sequel
Universal Pictures has revealed that principal photography for "Mamma Mia: Here We Go Again!" has begun. The long-awaited sequel to the 2008 musical romantic-comedy film was announced just two months ago and is set to be released next year.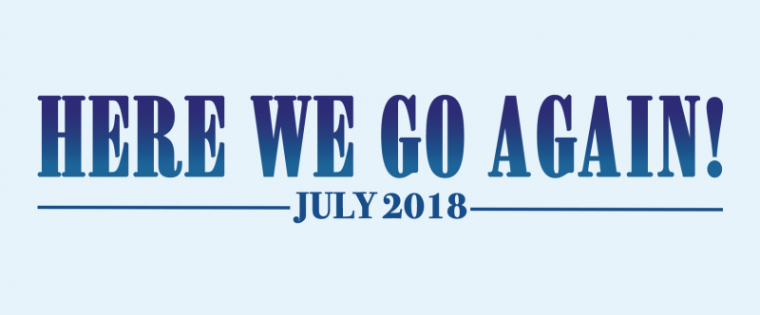 In a press release, the studio published a photo of a clapperboard used on set with the date listed as Aug. 22. It means that Take One is already underway under the supervision of director Ol Parker.
None of the cast can be seen from the photo; however, it does show that a certain scene is being filmed inside what appears to be a church. This could suggest that the very first scene in the film takes place in a church, possibly involving a wedding.
Many of the original film's cast, including Amanda Seyfried, Dominic Cooper, Colin Firth, Pierce Brosnan, Christine Baranski, Julie Walters and Stellan Skarsgard, will be reprising their roles in the sequel. Of course, Meryl Streep will also reprise her role as Donna.
There is also a slew of new actors who will play younger versions of the characters in "Mamma Mia 2". Among them are Lily James, Hugh Skinner, Jeremy Irvine and Josh Dylan who will play Streep, Firth, Brosnan and Skarsgard's characters, respectively.
"Mamma Mia! Here We Go Again" will continue where the first film left off and will tell the story through the much-loved ABBA songs. Many fans are already beginning to feel the hype of the upcoming sequel and are talking about it on social media.
The original film was a smash hit, earning more than $600 million around the world. Judy Craymer and Gary Goetzman, producers of the original film, will also produce the sequel.
Production has also enlisted musical director Martin Koch and music programmer Nick Gilpin, who both worked on the original stage musical.
"Mamma Mia: Here We Go Again!" is set to be released on July 20, 2018.