Man Beheaded, Several Hurt in 'Islamic Attack' at Factory in France; It Could Be 'Terrorist Attack'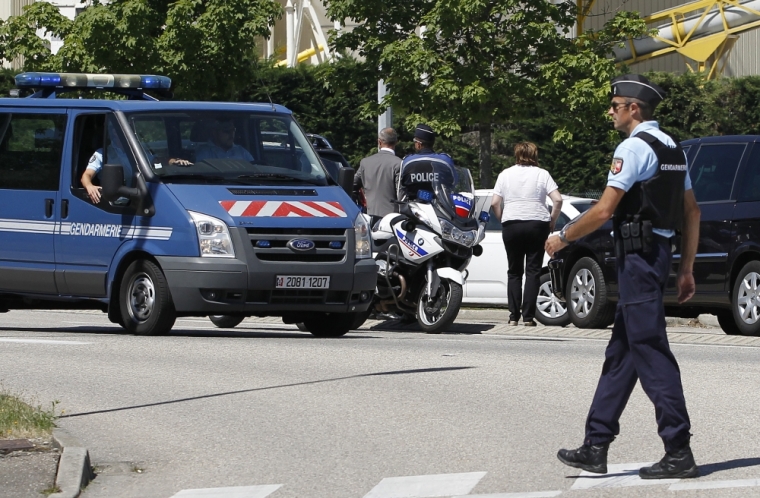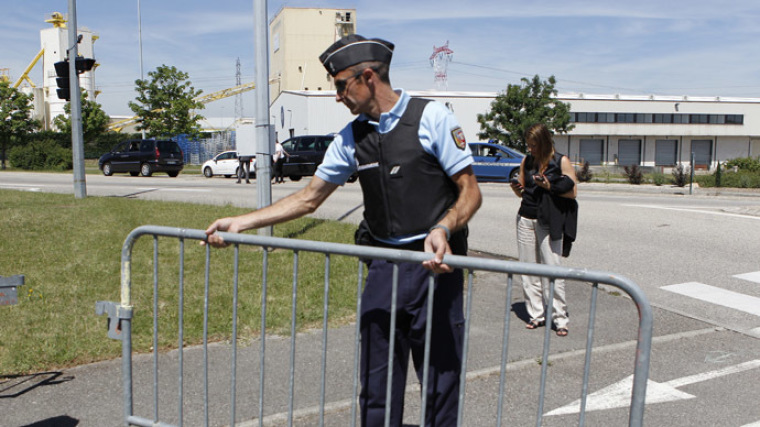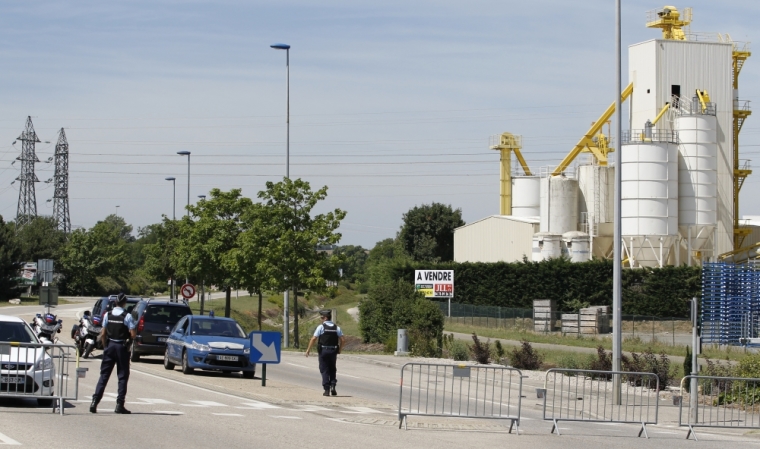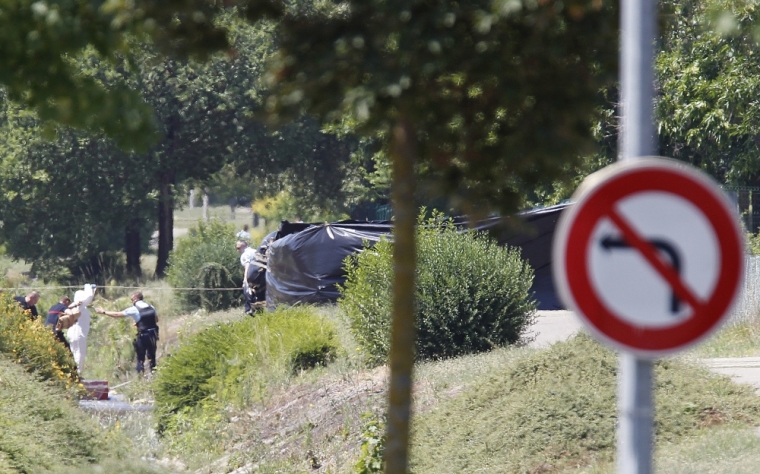 View Photos
Nearly six months after Islamist attacks in and around Paris that left 17 people dead in January, France may have suffered another "terrorist attack" Friday morning after a man carrying an Islamist flag beheaded one person and injured several others at a gas factory in Grenoble, eastern France.
According to AFP, the suspected attacker entered the factory and set off small explosive devices. A decapitated body was also reportedly found near the factory and the head, according to local media, was "found hanging on the fence of the Company enclosure."
"According to the initial findings of the enquiry, one or several individuals on board a vehicle drove into the factory. An explosion then took place," said one source to the AFP.
"The decapitated body of a person was found nearby the factory but we do not yet know whether the body was transported to the place or not," added the source, who noted that a "flag with Arabic writing on it was found on the scene."
Sources close to the investigation of the incident say a man thought to be the person who carried out the attack, which occurred around 10 a.m. local time, has been arrested.
Eric Coquet, a businessman from Vege France, with a company located near the scene of the attack, told The Local that he only heard the explosion.
"We didn't see anything, but we heard the explosion. It was like a lorry backfiring. People here are not really scared, but they are shocked that something like this could happen just round the corner," he said.
"The police are everywhere; it looks like they are still searching for people. The anti-terror unit is also here and the interior minister is on his way. We haven't been told that we have to stay inside," he added.
Benedicte Paviot, a French commentator, told Sky News: "It seems we may be dealing with a terrorist attack that is not at all confirmed yet by the French authorities."
In Islamic attacks carried out by two brothers that began with a shooting at satirical magazine Charlie Hebdo and lasted for three days in January, some 17 people were killed.
Twelve of them died at the magazine office while a policewoman and four hostages in a Jewish supermarket were also killed.
WATCH A LIVE FEED FROM SKY NEWS BELOW: