Man Charged With Murder After Allegedly Tricking Girlfriend Into Taking Abortion Pill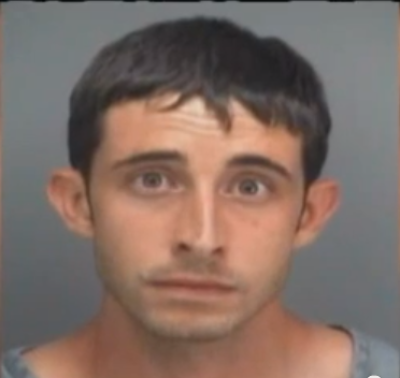 A Florida man who did not want to become a father after his girlfriend became pregnant was charged with murder this week for allegedly tricking her into taking an abortion pill which killed the baby she was carrying.
According to prosecutors in a Tampa Tribune report, when John Andrew Welden, 28, discovered his girlfriend was pregnant he faked a prescription for an abortion pill then disguised it as a common antibiotic and gave it to her.
On Wednesday, Welden was officially charged in court with murder under an infrequently used federal law called the "Protection of Unborn Children Act." He was also charged with tampering with a prescription "under circumstances manifesting extreme indifference" to the risk of death or injury, according to the Tribune. Welden now faces life in prison without the possibility of parole if convicted under the "Protection of Unborn Children Act."
Assistant U.S. Attorney W. Stephen Muldrow said Welden had asked his girlfriend to abort the pregnancy but she refused, telling him she would raise the child on her own with no expectations from him.
"In my years as a prosecutor, this case is one of the most shocking and premeditated cases I've seen," Muldrow told U.S. Magistrate Anthony Porcelli at Wednesday's hearing.
Welden forged his father's signature on a prescription to obtain the abortion drug Misoprostol, or Cytotec as it is known in some circles. His father is a practicing OB/GYN doctor.
He acquired the drug from a local pharmacy on March 29 and switched the label on it with one that identified it as common antibiotic Amoxicillin. Welden also disguised the pills to prevent further detection and gave them to his girlfriend claiming that his father wanted her to take them because she had a bacterial infection.
She took the drug the next day before going to work but began experiencing abdominal pains and bleeding shortly after that. She was forced to go to the hospital when she learned that she had lost their baby.
According Muldrow, Welden "confesses that he had tampered with the pill bottle, that he put a fake label on the bottle."
"Quite frankly, your honor, this case shocks the conscience," Muldrow told the court.
"This was a senseless crime. He had no reason to kill the baby – his baby. She had a name for the baby … This case is solid. The crime is heinous," he added.
According to the Tribune, Welden's father and stepmother appeared in court to support him but said nothing to reporters.
The man's defense lawyer, David Weisbrod, tried in vain to convince judge Porcelli to release him on bail, noting that he has no criminal history.
But in ordering Welden held without bail, the judge noted: "The nature of the offense is, as Mr. Muldrow described, shocking and horrific."