Man Who Scammed Eddie Long's New Birth Congregation Out of Millions Pleads Guilty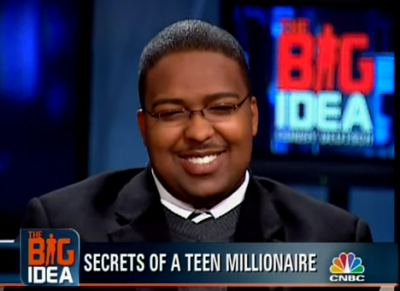 A man who bilked congregants of New Birth Missionary Baptist Church in Georgia out of millions of dollars has plead guilty in federal court.
Ephren Taylor, who reportedly scammed investors via his "Building Wealth Tour," recently made the plea in Atlanta.
U.S. Attorney Sally Quillian Yates said in a statement published by the Atlanta Daily World on Tuesday that the plea brings "a measure of justice" to Taylor's victims.
"Taylor's guilty plea brings a measure of justice for the hundreds of his victims, including those hard-working Georgians who lost their life savings to his criminal scheme," stated Yates.
Taylor was first introduced to New Birth Missionary Baptist Church via Bishop Eddie Long, who promoted Taylor's investment plans in October 2009.
Long described Taylor as "my friend, my brother, the great Ephren Taylor," and encouraged members to give their money to the fraudster.
Last year Channel 2 Action News of Atlanta found documentary evidence that Long foreknew of Taylor's fraudulent activities.
"Court records show Long was warned about self-described 'social capitalist' Ephren Taylor more than a week before Long's parishioners were scammed out of more than a million dollars," reported Channel 2.
"In 2011, Long recorded a YouTube video, referring to Taylor as a 'great man,' and urging him to repay the congregants' money."
Around a dozen members filed a lawsuit against Long, seeking to recover their financial losses.
In February, Long made a confidential financial settlement with the suing members wherein the plaintiffs received approximately $1 million.
"Bishop Long really did not guard his flock the way he should have," said Quinton Seay, an attorney who represented one of the fraud victims, in a statement.
"Bishop Long was given a very explicit warning. Basically, he was told exactly what was going to happen, and it materialized."
In June, after months on the run, Taylor was arrested by federal authorities while hiding in Kansas City, Missouri.
"The investments pushed by Taylor included investing in promissory notes, where the funds invested would be used to support small businesses, such as laundries, juice bars, and gas stations. Taylor falsely represented the revenues and returns for these businesses knowing that they were not profitable," noted the U.S. Attorney's Office.
"Taylor published offering materials that falsely claimed the average sweepstakes machine would generate 300 percent investor returns. He also stated that the sweepstakes machine investments were 100 percent risk free. Taylor knew that the investments he was touting were not profitable and that investors were not receiving actual returns from their investments."
Having plead guilty, Taylor will be sentenced on Dec. 18.