Mark Driscoll Admits to Being Sexually Active Before Marriage in Message on Marrying a Virgin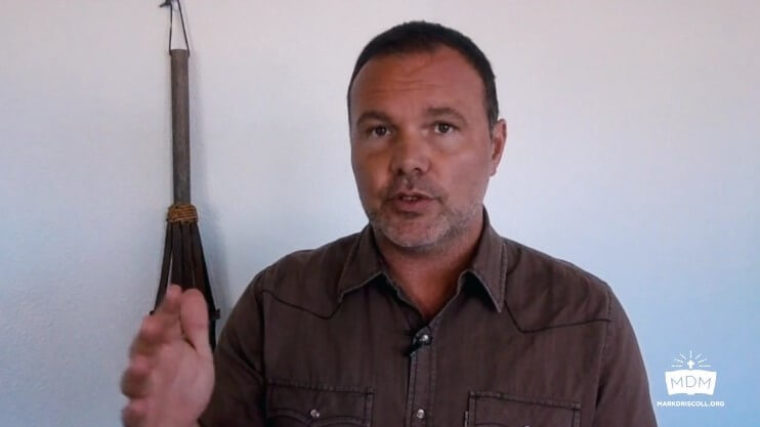 Pastor Mark Driscoll of Trinity Church in Arizona has released a video advising Christians on whether non-virgins should marry virgins, and admitted that he was sexually active before his was married and became a Christian.
Sharing his own experience in a video posted on his website Tuesday in response to a question about marrying non-virgins, Driscoll admitted, "I was sexually active before I met Grace, she was a Christian, and I was not." Thus, the couple "had to talk and walk through some things" before they decided to get married.
This week's question came from a Christian man who said his fiance is finding it difficult to cope with his sexually active past. In response, Driscoll said the issue is a serious one that needs to be properly addressed. He warned that if the woman is unable to see past the man's past, then the two might not have a future together.
Driscoll explained that turning to Jesus Christ not only forgives people's sins, but also removes the things that made them unclean.
"In addition to being forgiven, you are also cleansed. Jesus not only forgives you, he makes you clean," he pointed out.
He gave various instances in the Bible where people talk about being renewed and restored by God through faith, which helps them guard against feeling like they are dirty or damaged goods.
"It's so incredibly important that you see yourself the way God sees you," Driscoll added, noting that Christians often wore white at celebrations in the past in order to see themselves as forgiven, pure and clean.
The Trinity Church pastor suggested that the man's fiance was "not given excellent biblical teaching."
"She may have been told to keep herself pure, but you also need her to know that Jesus has made you pure," he said, and encouraged the woman to study the scriptures on these themes.
"Satan may be haunting her, tormenting her, causing her to have images of you with other people," Driscoll said.
"If she sees you as unclean and defiled, and she sees herself with you, and sees that being with you actually defiles her, makes her dirty and filthy and unclean, and what that will cause is a defilement of the marriage bed."
He concluded by stating that the couple would need to move forward together if they are to be united as husband and wife, and said that more time might be needed to figure out of they can deal with the issue.
A pastor in Illinois, however, is teaching single Christians that they can have sex as often as they want before marriage, even suggesting that it's healthy — mentally, emotionally and physically — to do so. The Rev. Bromleigh McCleneghan of the Union Church of Hinsdale contends in her book, Good Christian Sex that single Christians can have sex as long as it's "mutually pleasurable and affirming."
Greg Laurie, senior pastor of Harvest Christian Fellowship in Riverside, California, has criticized such unbiblical views, asserting that some Mainline denominations are leading Americans away from God.
"Someone might believe something like that, or another idea that says they can do whatever they want regardless of what Scripture teaches. And this now becomes something that can push people away from God or keep them from understanding what a real Christian really is," Laurie told The Christian Post last week.