Mark Driscoll Unsure If Wife's Miscarried Baby Is in Heaven, Says the Bible Is Silent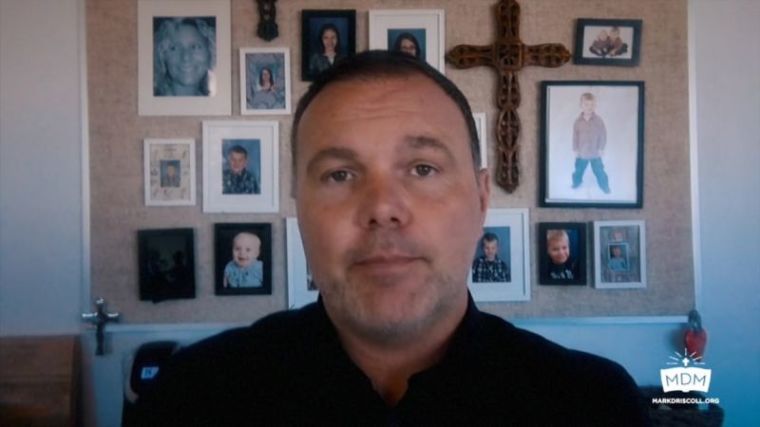 Pastor Mark Driscoll has said he's not sure if babies and young children who've died are in Heaven, including his own child.
Driscoll, pastor of Arizona-based Trinity Church, said in a daily devotional on Thursday that the Bible "does not answer" the dilemma, but wrote that "we can trust the God who died so that His enemies could be saved to do what is right in the case of infants who die."
The pastor revealed that he and his wife, Grace, have also had to face the question, given that one of their children was never born.
"Grace and I enjoy five children. We would have enjoyed six but, like many couples, we suffered a miscarriage. Because we love children, it was very difficult for us, and I often tear up when I talk about that loss," Driscoll wrote.
"Our children and friends have asked me what I think happened to the baby and whether or not I believe the baby is in Heaven. My simple answer is that I do not have a clear biblical answer as much as I have God who is a loving and gracious Father whom I trust," he added.
"The fact that John the Baptizer was known and named by God in the womb and filled with the Holy Spirit before his birth gives me much comfort."
Driscoll touched upon a few of the different theories on the issue, such as that universal atonement pays the penalty for all Adamic guilt and condemnation, or that death in infancy is a "sign of special election," but argued that at the end, none have a "clear biblical warrant."
The question of what happens to babies who have died has long been tackled by numerous theologians with different theories, but most have expressed hope that it's possible they are in Heaven.
Some leading Southern Baptist theologians, such as R. Albert Mohler Jr., and Daniel Akin, have said they're confident of such a scenario.
"Little ones are precious in God's sight. If they die, they go to Heaven. Parents, who have trusted Jesus, who have lost a little one, if they have trusted Jesus, can be confident of a wonderful reunion someday," Mohler and Akin once wrote in a joint article.
Sam Storms, lead pastor for preaching and vision at Bridgeway Church in Oklahoma City, Oklahoma, wrote in a 2015 article for The Gospel Coalition, a network of churches in the evangelical tradition, that he does "believe in the salvation of those dying in infancy."
"I affirm their salvation, though, neither because they are innocent nor because they have merited forgiveness, but solely because God has sovereignly chosen them for eternal life, regenerated their souls, and applied the saving benefits of the blood of Christ to them apart from conscious faith," Storms wrote at the time.
Fr. William P. Saunders of Our Lady of Hope Church in Potomac Falls, Virginia, offered the Roman Catholic view in a recent article for Catholic Herald.
Like Driscoll, Saunders also said there is a "lack of definitive teaching" on the question, but argued that there is reason to hope for babies in Heaven.
"While the Lord has revealed to the Church that Baptism is the means of salvation, He is not restricted in offering other graced means unknown to the Church to these helpless children, and for such means the Church has great hope," the priest offered.
"However, such a hope in the infinite mercy of God must not make us complacent and thereby negligent in having children baptized or in evangelizing others. Rather, we must conscientiously fulfill our duty and enable all people to come to the Lord through Baptism."