Mark Hall of Casting Crowns: Universal Orlando's 'Rock The Universe' Great for Families and Youth Groups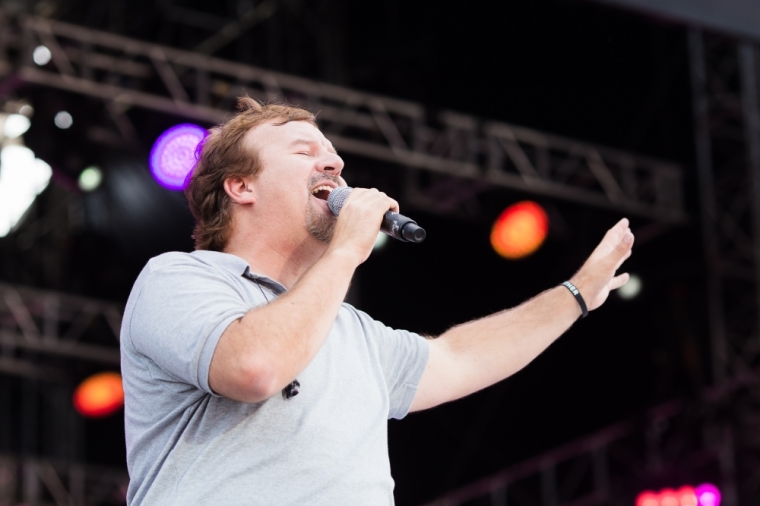 Mark Hall of Casting Crowns recalled attending "Rock the Universe" at Universal Orlando Resort as a youth pastor, and now looks forward to performing and spending time with his family at the Christian event.
"Being a youth pastor for half my life, I know that one of the most strategic weeks of a youth calendar is youth camp because you get to get everybody away from their craziness for a few days. You get to focus them on truth, you get the pour into their lives a little bit and it really makes a difference," Hall told The Christian Post in a recent interview.
The Georgia based pastor believes grownups need a camp experience as well, and from his experience, "Rock the Universe" is a perfect getaway for all. The event will return to the Universal Orlando Resort for the 20th time on Sept. 7–8, offering Christian families a weekend filled with faith and worship at Universal Studios Florida.
"To me, Rock the Universe is like a youth camp for the family. You get to just get away for a few days, have fun, enjoy the parks, and then every night spend time with some music that's feeding your soul and that's lifting you up and that's giving hope and to do that as a family, that's just really cool," he explained.
In May, Walt Disney World confirmed that it was canceling its annual Christian concert "Night of Joy" after 34 years. A theme park representative told the Orlando Sentinel that the cancellation of "Night of Joy" was part of the resort's philosophy of "continually changing our offerings."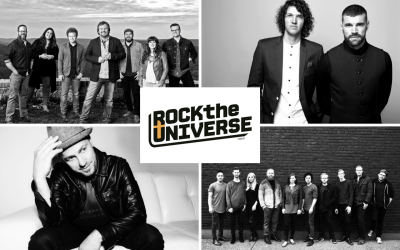 Fortunate for families of faith, "Rock The Universe" will be back and bigger than ever. The Casting Crowns lead singer strongly encouraged the popular theme park to continue offering events for people of faith.
"I would speak to a business like Universal and I would say, 'Christians buy groceries, we're everywhere! We spend money and we go to movies and we proved in the movie industry that believers like movies that are clean and family oriented and that is a booming world right now.' They're a lot of people that would love to go to a park and hear some music that didn't drag him down into a pit," Hall explained.
Adding, "If they will remain true to that part of their audience, they have festivals and weekends for every kind of interest all over parks like that, I think faith based weekends are going to be something, especially now that it's the only one down there, it was going to get even bigger and bigger for them."
This year's lineup features some of the genre's biggest names. Those scheduled to perform on Sept. 7 include Jesus Culture, TobyMac, Lauren Daigle, Red, Zach Williams and Trip Lee. The lineup for Sept. 8 includes Casting Crowns, for King & Country, Family Force 5, Brandon Heath, Andy Mineo and Ryan Stevenson.
Between music sets, everyone who attends the "Rock the Universe," Hall and his family included, will have access to Universal Studios' attractions like Revenge of the Mummy, Hollywood Rip Ride Rockit and the new "high-octane" Fast & Furious – Supercharged ride.
"We're right in the middle of finishing a record. So I don't even know which day it is sometimes. I'm so looking forward to Rock the Universe because I'm going to be there with my family and we're going to be in the park and we're going to spend time together. So that's the best part of it for me," Hall declared. "I want to be with my babies and just hang out together."
When asked to share a Rock The Universe experience that really sticks out to him, the musician went back to before he was an award-winning Christian artist.
"I was a youth pastor in Daytona right at the beginning of Crown's start, and we brought our youth group to Rock the Universe. We'd load up the buses and head over from Daytona. One of my first festival moments was watching Switchfoot, and Newsboys with my youth group while [they were] sharing the Gospel," he described.
"Those were such big, big moments for our students to see, 'This is what thousands of people worshiping sounds like.' It was a really cool moment for us, I'd say it's some of the coolest moments I had before Crowns was ever heard of," Hall ended. "We've been a part of Rock the Universe for years."
Guests of Rock the Universe will also get a more intimate look at some of their favorite Christian acts in the FanZone presented by Coca-Cola. The FanZone will host autograph sessions with some of the performing acts.
A candle lighting ceremony will also be planned along with a special message at the Music Plaza Stage. A worship service will be held on Sunday morning.
Universal Orlando is now offering special rates for youth groups. For more information on "Rock the Universe," click here.