'Mass Effect: Andromeda' News: No DLC After Recent BioWare Studio Shakeup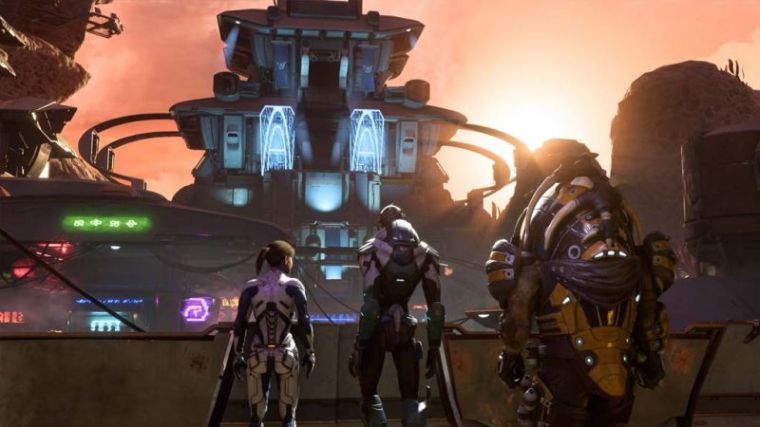 Due to some massive behind the scenes changes, "Mass Effect: Andromeda" might not receive post-launch downloadable content (DLC) support.
According to Jason Schreier of Kotaku, BioWare is putting on hold further development for the newly released game as the title's developer, BioWare Montreal, will be used as a support studio at the moment.
Schreier explained that BioWare is just letting "Mass Effect: Andromeda" and the franchise altogether to "sit for a while" as the folks from the Montreal studio work on other titles.
Some BioWare Montreal employees were brought over to EA Motive to work on "Star Wars: Battlefront 2" while the rest were recruited for the production of BioWare's new intellectual property codenamed "Dylan."
"Mass Effect: Andromeda" will still get patch and multiplayer support. Other than that, fans could not expect anything else such as a sequel or even DLC releases.
Explaining the shakeup, EA sent this message from BioWare Montreal studio director Yanick Roy over to Kotaku: "Our teams at BioWare and across EA put in tremendous effort bringing Mass Effect: Andromeda to players around the world. Even as BioWare continues to focus on the Mass Effect Andromeda community and live service, we are constantly looking at how we're prepared for the next experiences we will create."
"With our BioWare and Motive teams sharing studio space in Montreal, we have BioWare team members joining Motive projects that are underway. We're also ramping up teams on other BioWare projects in development. There will be much more to come from BioWare in the years ahead," he went on to say.
While there is no explicit mention of "Mass Effect: Andromeda" DLCs being put on ice, Bleeding Cool believes that with how small BioWare Montreal has become (their priority is on rolling out fixes on the game), expansions are likely to be set aside as well.