Meet the 3 Leading Candidates for Trump Religious Freedom Post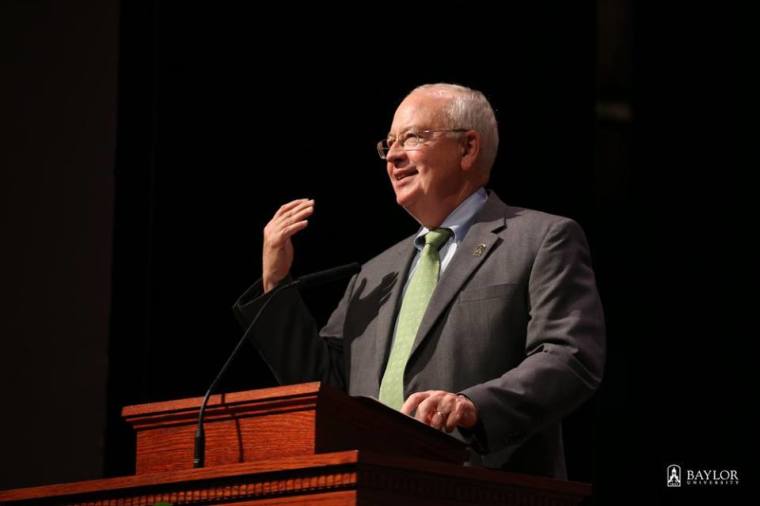 At least three people are being considered by President Donald Trump to fill the role of ambassador-at-large for international religious freedom, a position that could gain more prominence as the new administration aims to prioritize aid for persecuted religious minorities.
As over 700 religious freedom advocates have called on Trump to nominate someone to fulfill the Congressionally mandated position that went unfulfilled in the first 845 days of the Obama presidency, Foreign Policy reports that unnamed officials have disclosed the names of three prominent religious freedom advocates who are said to be in consideration for the job.
Ken Starr
According to an unnamed individual familiar with the appointment process who spoke with Foreign Policy, the frontrunner for the position is said to be Ken Starr, a former federal judge, U.S. solicitor general and the man who prosecuted former President Bill Clinton on allegations that he lied during a sworn deposition about his extramarital affair with intern Monica Lewinsky.
"It's my understanding that it's his job if he wants it," an individual familiar with the process told FP.
Starr, the 70-year-old former president and chancellor of Baylor University in Texas, a Southern Baptist school, has also been in the headlines for some unpleasant reasons. Baylor's football program became wrapped in a major national media firestorm after allegations came out last year that Starr and other Baylor officials ignored allegations that women were raped by the team players.
When asked about a particular email that a woman claiming to have been raped sent Starr, Starr admitted in an interview that "I'm not denying that I saw it."
The scandal ultimately cost head coach Art Briles' his job and Starr was demoted from his position as the university president. Starr officially resigned from his role as chancellor last June and resigned from his role as tenured law professor in August.
But what many might not know about Starr is that he is a devout advocate for religious liberties and used his role as Baylor chancellor to speak out about how religious freedom is fundamental to a free society.
Starr has written a number of pieces published by wide-read news outlets detailing the importance of religious liberty at home and abroad and warns against American's "receding understanding of why religious liberty is necessary for human and social flourishing."
Since breaking ties with Baylor, Starr told The Baylor Lariat that he has been able to focus on his "abiding passions" of "education and religious liberty."
"I'm working very hard around the globe on issues of religious liberty for all persons. That was a high priority when I was privileged to serve at Baylor University," Starr said. "I remain in close touch with our friends and colleagues at Georgetown University. I am a member of the board of directors of Advocates International, which is a worldwide network of lawyers in over 120 countries who work to promote and defend religious liberty around the world."
During his time at Baylor, Starr was instrumental in leading Baylor's participation in Georgetown University's Religious Freedom Project, which lasted from 2011 until 2016 and was the only university-based program devoted to discussing religious freedom issues facing the world. The program gave rise to offshoots such as the Religious Freedom Research Project and the Religious Freedom Institute.